Athlete of the Issue: Isaac Salinas '18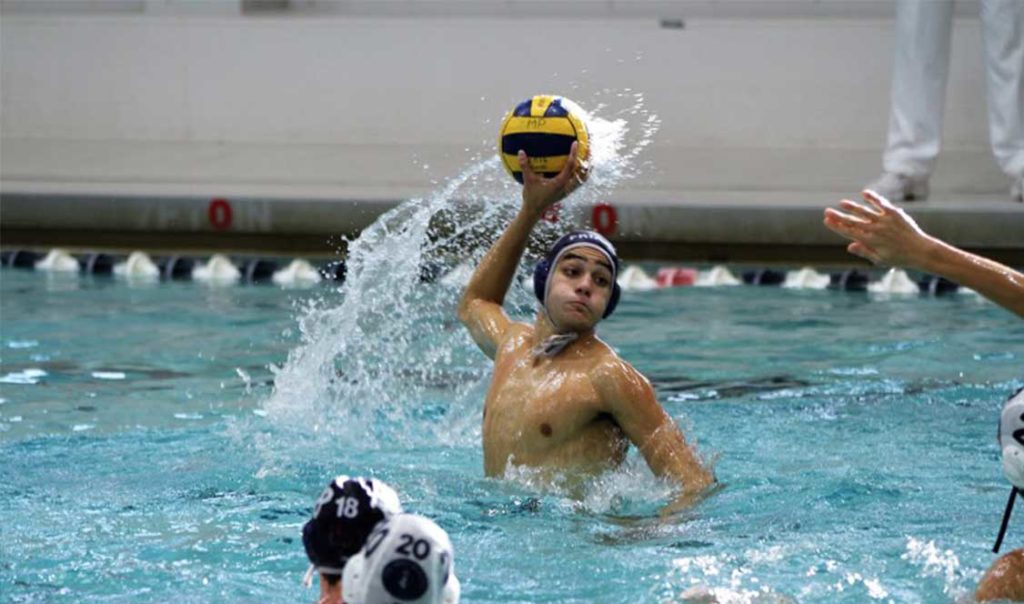 Brian Szipszky
September 27, 2017
Since he first began playing Water Polo with the Friars in eighth grade, Isaac Salinas '18 has helped to build Malvern Prep's reputation as one of the top teams on the east coast.
Now the captain of Malvern's Water Polo team, senior Isaac Salinas has his mind set on a fourth consecutive Inter-Ac championship. With the help of a strong senior class and experience with the national team, he is confident that the team will achieve its goals.
Taking inspiration from his brothers, Malvern alumni MP Salinas '13 and Aaron Salinas '16, Isaac starting playing Water Polo just one year before his freshman season. But already, he has had one of the Friars' most successful athletic careers in recent memory.
[perfectpullquote align="right" cite="" link="" color="" class="" size=""]
"I spend most of my free time training," Salinas said. "I think the repetition has helped me reach the level I am at today."
-Isaac Salinas
[/perfectpullquote]
Isaac Salinas was convinced to begin playing Water Polo by MP and Aaron, who both played for Malvern and have participated in collegiate sports for the U.S. Naval Academy and the Air Force Academy, respectively.
"My brothers basically told me that with Water Polo, it gets to be more fun the more you play it," Salinas said. "So that basically convinced me to start."
Much of Isaac's contributions to the team center around his creativity while in control of the ball.
"He does so many things well when the ball is in his hands," Water Polo Head Coach Jay Schiller said. "He can create a shot from almost anywhere in the pool."
Teammates also benefit from Isaac's ingenuity, as it sets up scoring opportunities and leads to more goals for the entire team. Fellow senior Stephen Salle says he benefits from Isaac's intuition.
"Almost anywhere in the pool is a scoring opportunity for Isaac," Salle said. "That opens it up for me and other players to do what we need to do in order to score.
Salinas stated that his training has been a significant factor in his success, and that his work ethic differentiates himself from other players.
"I spend most of my free time training," Salinas said. "I think the repetition has helped me reach the level I am at today."
The level he is at today includes a spot on USA Water Polo's Youth National Team, which is composed of the top 20 players under 18 in the nation. Isaac considers it to be one of his greatest achievements with the sport.
"When it was presented as something that I could maybe do, I immediately started shooting for it," Salinas said. "I started to train harder, and it ended up being a great experience."
The USA team went 6-0, and edged Brazil 6-5 in the championship to take home a Gold Medal. Salle believes Isaac's experience with the team will give him an additional boost this year.
"His training with the national team has definitely showed him some new plays, some new techniques," Salle said. "He's already taught me some of the stuff he learned, and I think the entire team will benefit from his experience."
Isaac is firmly confident in an Inter-Ac championship and state championship for Malvern this year, and he is currently looking to play at the next level. Schiller has been aiding him in the selection process.
"From the conversations we've had, he definitely has plans to play at the collegiate level," Schiller said. "I hope they're still there because he brings so much to the game."
CORRECTION: The print edition mistakenly cut off the last several lines of this story, the full story is available here.
Check out Isaac's Top Ten Favorite Songs: