Greg Gaasche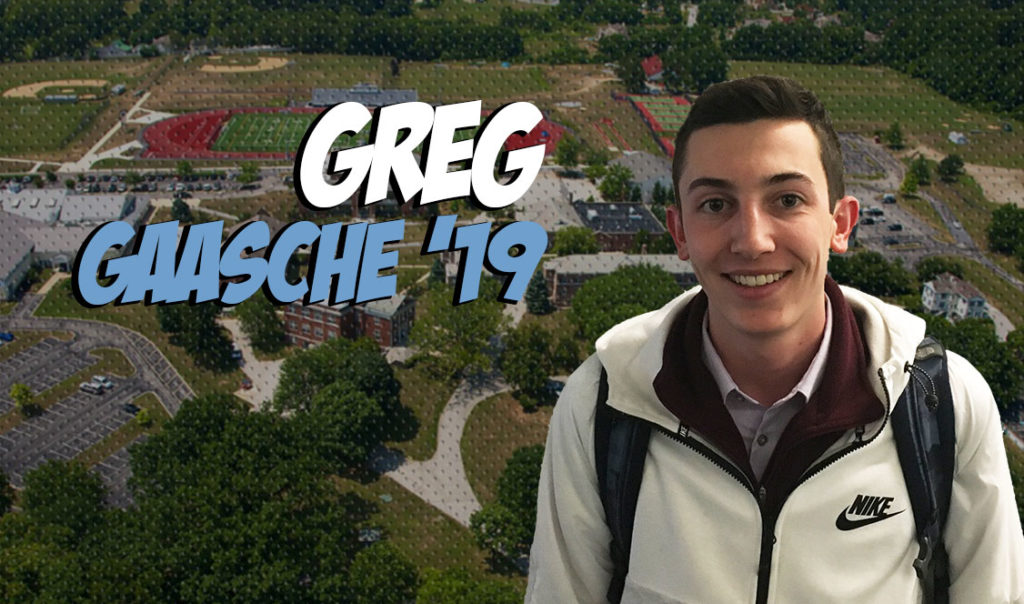 Andrew Sposato
April 27, 2018
Junior Greg Gaasche is gifted in the classroom, as well as a friend to all around campus.
Gregory Gaasche, more commonly known as Greg, combines strong academic ability, a love of sports, and a friendly personality to thrive as a student at Malvern.
On a chilly February morning during a chapel service, Gaasche walked up the aisle to receive a very prestigious award: the highest GPA of the Class of 2019 for the 2016-2017 school year.
"It was definitely a huge honor," Gaasche said. "I don't know the exact number of my GPA, but it was above a 4.4."
With a Grade Point Average at the top of his class, Gaasche shared some tips on how he was able to achieve such good grades.
"Part of it is just natural for certain aspects, but at the same time, a big attribute of it is making sure your homework is submitted on time. Over time, homework really adds up to give points," Gaasche said.
One of Greg's best subjects this year is physics. His physics teacher, Mr. Mike Koenig, has nothing but good things to say about Gaasche.
"He performs well on tests, always has his homeworks done on time, and shares a lot of traits with the top students I've had," Koenig said.
Some people may recognize Greg as the guy with the crazy hair for the Super Bowl. Prior to Super Bowl LII, Gaasche shaved eagle's wings into his head in order to support the Philadelphia Eagles in their big game.
"I have always loved the Eagles. I knew I would have looked pretty dumb if they lost, but it paid off in the end, so I was pretty happy with the result," he said.
Gaasche's hair was a pretty popular attraction with other students such as his classmate and friend, Buck Walsh.
"He was a little insane for shaving it into his head," Walsh said. "But besides that, I think it was a good way to show support for the team."
Along with a love for the Eagles, and a strong academic reputation, you can see Greg in numerous extracurriculars such as robotics and sailing.
Gaasche came to Malvern in ninth grade, and he has enjoyed pretty much every second he has been here.
"Just getting to meet new guys has been really great for me. I came into Malvern only knowing one other person in our class. Over the time I've been here, I have gotten to meet so many people I would have never gotten to experience," he said.
To most members of the junior class who know Gaasche, most would tell you that his most important trait is his kindness.
"Greg is a really nice guy. He does a bunch of activities, and he is always very friendly and open with everyone around him," Walsh said.