Water Polo has a different approach this season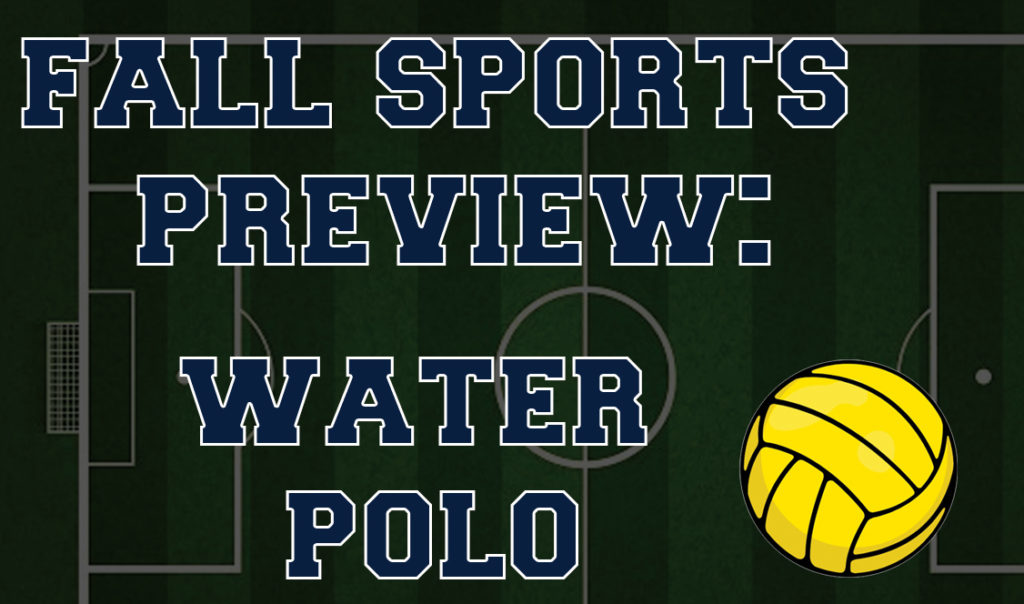 Ryan Maher
October 8, 2018
After graduating a strong senior class last season, the team must adapt to a new starting roster and senior leadership.
When asked about his approach to the season, Head Coach Jay Schiller responded, "Our goals for the season are to improve with each and every practice and each and every game, it's going to be a rebuilding year with the loss of our seniors."
Senior captain Brennan Robinson has been on the team since freshman year and sees potential in learning from the team's defeats.
"On the Water Polo team, we practice what is called 'Kai Zen.' This is the embodiment of getting better. Every chance we get we want to improve," Robinson said. "Our main goal for the season would be to get better every practice, every game, every tournament."
There are many players returning from last season. However, Schiller believes that three players, with varying skills, will help the team this year.
"Brennan Robinson is coming back as a senior and as the captain and is one of the ones with the most experience, junior Jack Cassidy with his swim speed and his experience, and junior Jake Caulfield who is the starting goalie for the team."
Robinson was described as being one of the better defenders on the team, while Cassidy is more of an offensive force. "Both guys are really good at what they do," Schiller said.
Malvern has a tough schedule ahead of them this season, but he believes the team can remain competitive if they work together.
"Our toughest games will be any that we do not work as a team," Schiller said. "Our hardest teams in the Inter-Ac like Haverford and Germantown Academy both have some of the strongest teams in years. Outside of the league, teams like Wilson High School, Upper Dublin High School, Brunswick, Gilman, and Loyola are all traditionally very good schools with very good aquatics programs."
Coach Schiller sees the potential in the water and looks forward to helping each athlete grow.
"We are a very young and inexperienced at the varsity level, and this team reminds me of teams we had 12 years ago when we were trying to build our program. We have a great bunch of kids, and I am looking forward to coaching them and helping them become greater student-athletes."
The team has already had a couple of games this season and has seen a lot of growth already within the squad.
"As many people know, we graduated a very large class of seniors last year, leaving our small team of 18 with much to learn and experience," Robinson said. "As the only captain, and only senior returning from varsity last year, I see the team with a lot of potential and experience. Teamwork is a must to succeed."