Malvern Remembers 9/11
As the nation honored those who lost their lives twenty years ago, on September 11, 2001, Malvern recalled the fateful day.
On the morning of September 11, 2001, every person on campus quickly learned about the events unfolding. 
Ms. Teresa Lohse:
Ms. Teresa Lohse, Director of Global Programming, World Language Curriculum Coordinator, and Spanish Teacher, was sitting at her desk on the first floor of St. Ritas when Mr. Bedrosian came in. 
"He had a paper to deliver because we have printers for teachers [in St. Ritas]. He came in and explained that a plane had crashed into one of the World Trade Towers in New York, and that's how we found out," Lohse said. 
According to Lohse, it was hard to accept that the events were truly happening.
"It was truly a beautiful day. Not a cloud in the sky. Very comfortable temperature-wise. It didn't seem real that something so horrible happened here in the US," she said. 
Lohse also noted the juxtaposing confusion that the news had on campus. 
"Malvern always feels like a haven for many people. It's hard to believe it happened and hit so close to home for different individuals as well," Lohse said. "I know for a fact that there were family members of students who were affected in some way, so the ripple effects are very real."
Loss of life was something that many people around the country had to grapple with on 9/11, including Lohse. While she was mourning those suffering from the terrorist attacks, Lohse learned that her grandmother passed away from cancer.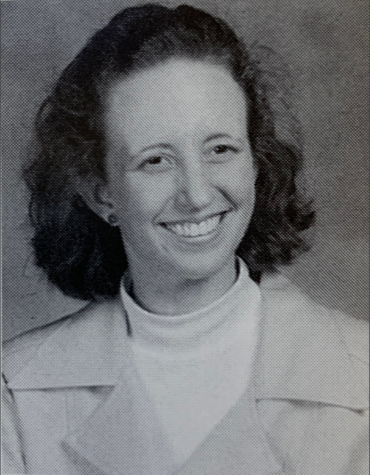 "There's this horrible tragedy of what happened in New York, and on that actual day, my grandmother on my mom's side passed away," she said. 
Years before, Lohse lost her grandmother on her dad's side the same day.
"Strangely enough, we lost my grandmother on my father's side in [19]84, on September 11," Lohse said. "I don't know what the chances of that are, but both of my grandmothers passed on September 11. When that date comes around, there's a lot of meaning because we're mourning what happened to us as a country, and also my grandmothers. It's a unique day for my family."
A decade after 9/11, Lohse learned that one of her students was the child of a co-pilot on United Airlines flight 175, which crashed into the South Tower. 
"That was another very intense Malvern connection," she said. "People very much respected his privacy. I think all the years he came to Malvern, he never came to school on [September 11]."
Lohse is glad that he could grow up at Malvern, where he was welcomed and appreciated. 
"He is a very very good person. He obviously admired his father, and we were fortunate to have him here," Lohse said.
Mr. Andrew Didomenico: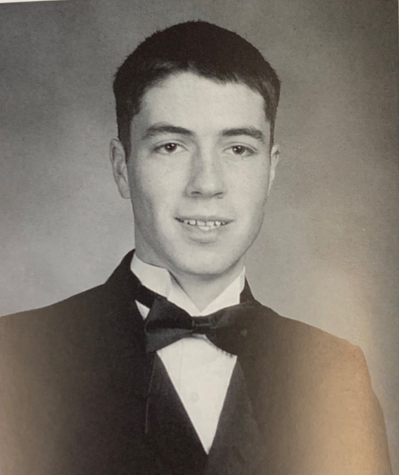 Theology teacher Mr. Andrew DiDomenico '02 was a senior at Malvern on September 11, 2001.
"I was walking into English class around nine o'clock to nine-fifteen, and the news was on, which was very rare," DiDomenico said. "There were guys just crowding around the T.V."
The class was very unusual that day. DiDomenico remembers having conversations with other students during the period.
"At first, we didn't understand what was going on," he said. "We thought that it was just a mistake. But once the second tower was hit, we knew, or could deduce that this was an attack."
The atmosphere among the students was filled with an array of emotions.
"We didn't know if there was going to be other attacks. We were scared. I remember we were talking about how Philadelphia might be a target. There was a mixture of fear and anger," DiDomenico said. 
Soon after English class, the entire school was gathered in the Chapel for a prayer service.
"They said, 'if you want to come and say something, or just come up to talk, please do'," DiDomenico said. "There was a number of students who came up to talk."
He remembers a common theme among most of the people who went to the podium to talk.
"There's a whole mixture of things, like patriotic energy and a lot of fear and sorrow. You started to understand how many people passed away," he said.
Finally, a sixth-grader made his way to the podium. 
"He asked us to pray for his uncle who was in the World Trade Center, and who passed away. That made everything very real," DiDomenico said.
Mr. Robert Colameco: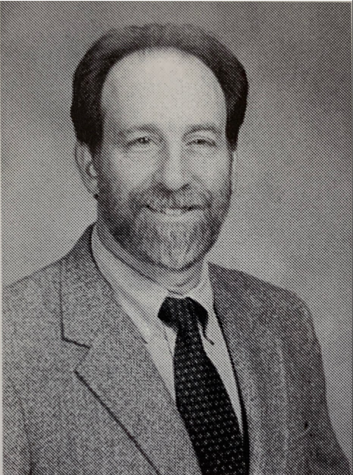 Mr. Robert Colameco, former Social Studies teacher and current part-time photographer at Malvern, just finished teaching his first-period class when he heard the news. 
"I was coming out of my classroom and Mr. Ostick was rushing by and saying a plane just flew into one of the towers in New York," Colameco said. 
Colameco quickly made his way to the T.V. studio, which he ran at the time. 
"I quickly turned on the news and just started watching," he said. "I had the ability to turn on all the T.V.,'s in the school, which I thought about immediately."
He decided to contact Head of School Mr. Jim Stewart, wanting to know what should be done.
"At this point, he said he thought about it. He said it was a big news story, so we should," Colameco said. "So, I turned on all the T.V.'s."
Concern was very high for Colameco. His brother-in-law was a captain in the New York City Fire Department, and his district was the lower part of Manhattan. 
"I immediately thought about him. It turns out that he was supposed to work that day, but took the day off for him and his wife's anniversary. He probably wouldn't be here with us if he went to work that day," Colameco said. 
Many of the teachers and staff made their way to the T.V. in St. Ritas.
"We were all sitting there, watching, in complete silence. Just watching what was going on and listening to the commentators and what they were talking about," Colameco said. 
Colameco remembers thinking about the events through the eyes of a history teacher. 
"It became pretty obvious that it wasn't an accident and it was deliberate," he said. "They were hitting the two most symbolic buildings of America's economic well-being. It became obvious to me why they were doing it, but I didn't know who was responsible at the time."
Soon, the entire school met in the Chapel. As Head of the Social Studies Department, Colameco was asked to talk to the students.
"I addressed the students. I can't remember exactly what I said, except that what was going on was quite significant," he said. 
Mr. Jeffrey Carroll: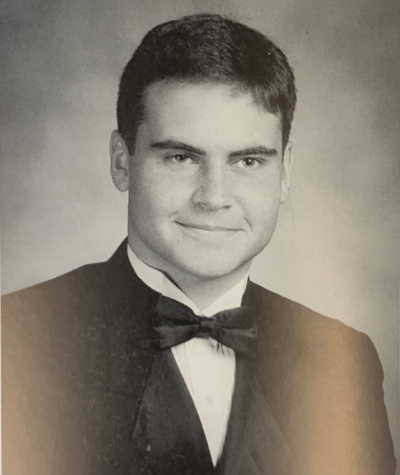 9th Grade Student Academy Leader and Social Studies Teacher Mr. Jeffrey Carroll '02 was in the senior lounge for his first-period open block when he heard the news. 
"My friend Joe came in and showed me what happened. I thought, how could a plane just fly into it? How could they make that mistake? When the second one hit, we knew something was going on," Carroll said. 
Classes did not continue for the rest of the day. 
"Twenty years later, I'm very grateful for having Mr. McGuire. He kind of knew exactly what that meant in time," Carroll said. "He knew that it was going to change a lot of things going forward."
Carroll remembers the sixth grader who went up to speak during the school-wide meeting in the Chapel.
"As a twelfth grader you know it takes a lot of guts for a sixth-grader to step up," he said. "He told us that his uncle was in the World Trade Center that day. His uncle ended up dying. That's what stands out the most from that day."
Carroll was heavily involved in the athletic programs at Malvern. 
"Practice was canceled that day. The mood at practice the next day was really strange. Very quiet," Carroll said.
It interested Carroll to note the effects that the attack had on the campus and nation. 
"There's kind of a strange unifying factor in a catastrophe like that," he said. "The political landscape wasn't what it is today. It wasn't as accessible to a seventeen-year-old, but I remember feeling that sense of national unity."