Faculty of the Issue: Mrs. Gordon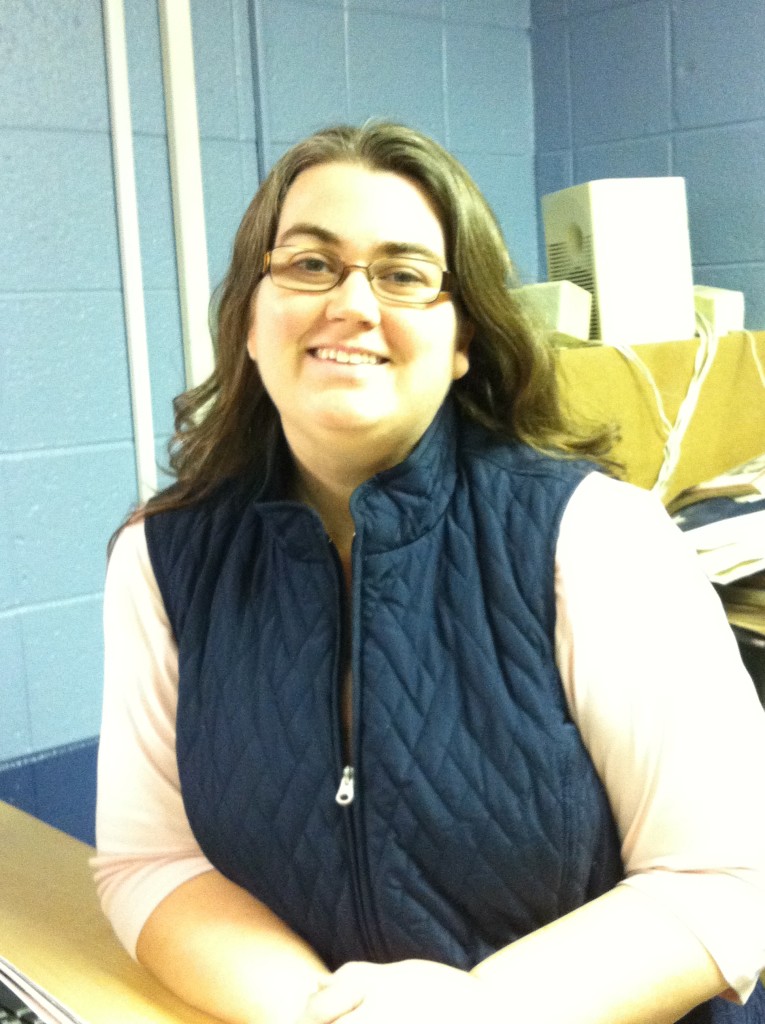 Known for her enthusiastic lessons and exciting teaching style, Mrs. Gordon is the prime example of Malvern's incredible faculty. We had the chance to sit down with her to discuss.
What's your background here at Malvern?
I'm the Social Studies Department Leader, and this is my tenth year at Malvern. Right now, I teach all of the Honors US History I classes. I have taught other classes at Malvern. I taught Academic US I and two different versions of the 9th grade course in World Cultures. I also taught US since 1945, one of my favorites.
What position did you have before you were a teacher and how did that lead you here?
Before I was a teacher I worked in the museum field. I had several different jobs in that field, and I always wanted it to have something to do with history. What I was doing was considered public history.
I graduated from college, and three days later I got in my car and drove to North Carolina. I was there as a Special Exhibition Curator for a Cape Fear museum and I stayed there on a fellowship.
I then came back up here and did some collections management for a very small historic house. I then went to the African American Museum in Philadelphia and became the Registrar of Collections and Exhibitions. From there, I went to Doylestown and was the Curatorial Assistant at Fonthill Museum. It is one of the largest historic house museums on the east coast. After being there for a year and a half, I was promoted to the Administrator of the historic site, so I ran the building, and I was there for another two years after that.
Then I got the job here at Malvern. Teaching was something I always wanted to investigate. History was always something I had loved. I thought, "Let me try teaching just to see if I can do it." I got a job here on a temporary basis, so I was only here for a year, and they decided that I wasn't too bad, so I could stay. I loved it. It was almost an immediate decision that it was a fabulous decision I'd made.
How do you feel you add your own style to teaching?
I'm very passionate about history, and I also have a background in drama. Since I have that background, I think that I should really make history come alive. It can become monotone and dull if you really don't bring it to life.
You have to make people understand that history is about people. It isn't just this series of documents that's unending and were written by some ghost writer. The way I bring my own personality and style to teaching is through animated discussion, challenging questions, and academic rigor.
Academic rigor and passion naturally link. Keeping students challenged will keep them interested as well. Students may not like the rigor, but I do think that they respect it. I don't want to disrespect my students by not expecting the utmost they can give me.
I now realize you only need one rule in a classroom, and that's respect. Everything else comes down to that.
Where do you see the importance of history in our modern society?
History as a topic and history as a discipline are different.
If you look at the topic of history, it's important to understand where we came from as United States citizens, and it's important to understand our role in the global world. Everyone needs to understand their own background  to move forward in that.
History, as a discipline, is a phenomenal area. I laugh sometimes because people will say that the internet is confusing for kids because they have to take tons of information and find the good information. Historians have been doing that forever. We have so much information, it is a good historian's job to take all that information to read it, validate it, and only pull out the pieces that make sense. We have to funnel down to the truth.
History makes you a discerning scholar. You can't read everything, you have to discern.
What do you love about Malvern?
There's so many things.
Number one, the students. I had lots of interns in the museum field, and many knew that I was pursuing education. Many of them would say, "if I don't get a job at the museum, I think I'll just teach." I would stop them and say, "I can obviously see your clear passion for history, but do you like kids?"
When you teach, especially at the middle and high school levels, you do much more working with kids than you do history. You have to like kids. The students are what keep this job amazing and great.  They're at the center of the decisions I make with curriculum and grading. It's natural for me to do that.