Farewell to the not so average Joe
Malvern's Mr. Redican, the man of many jobs, talks his Malvern career and future.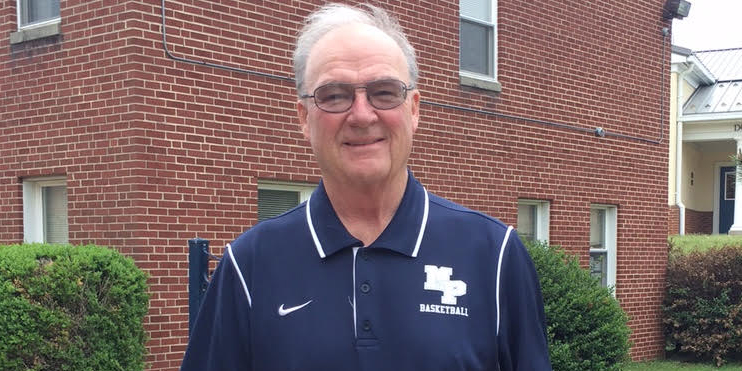 Everyone's favorite substitute teacher, Mr. Joe "Joe Pa" Redican, will be retiring after this year.
How did you first get started teaching at Malvern?
Well the great people at Malvern Prep. Bill "Gibber" Gibson was the Admissions Director, [and] we were friends. When I got bought out of the Inquirer, fortunately my kids were out of college and everything was paid for so life wasn't too bad. Gibber said, 'You have been coaching kids for a long long time, why don't you think about teaching? We have some openings.' So I called Jim Stewart and talked to him about the openings and he told me that they were creating a position for a substitute teacher. They also said that they were creating an extended day program – some before and after school stuff and [Malvern] needed someone to do that as well. I said that that was right up my alley and I would like to do both, and it all worked out. It all came because because of the brotherhood, the networking, and the great people that built Malvern: Bill Gibson, Jim Stewart, and Fran Kenney.
So you are retiring at the end of the year?
As I have said too many people people that have said, 'oh you are retiring this year.' I have said that I have been retired for the last nine, ten years because this is not work. I drive on this campus everyday to go to work – are you kidding me? It's a dream. Especially with the job I have, I get a lot of opportunities to meet the kids. That is the tough part to teaching— that you want to get to know all the kids. That is why I joined the NHS interview team, so I could get to know the kids that I don't learn a lot about. That is the greatest job in the world if you want to call it a job, [but] it's not a job.
What is your favorite experience or memory of your time here?
Probably one of my favorite teaching memories about Malvern is having a lot of opportunities to share a lot of personal experiences with Father Duffy who, to me, is one of the greatest people I have ever known in my whole life. Father Duffy is someone who touched everyone he met in some way, shape, or form; he had a magnetism [and] an ability to just relate to people. I would be remissed if I didn't say something about Jim Stewart, who is one of the most humble and best leaders I have met. Those guys are just awesome.
Is there anything else you want to tell the Malvern Community?
When I went to Malvern and graduated the class of 1960, we didn't have all the banners with unitas, veritas, and caritas or the brotherhood ceremony. As our reunions and our years go on, our class has been extremely close and has gotten closer. This is due to the Malvern brotherhood – which really is there whether you boast about it, write about it, speak about it, or whatever. It is a natural occurrence because of the way the school has always been managed. When they leave, they can't wait to come back to see the faculty, and every single faculty member is thrilled when a kid walks in and is like, 'hey how are you doing?' The brotherhood is real and it doesn't have to be on banners. The values are real. As students in school you may truly not understand them but when you get into the world, you truly understand. The best thing about the Malvern community is the family-oriented, value-driven society that we are.
How did you get into coaching?
I got into coaching my senior year at Malvern. I helped some guys with CYO basketball ever since then. I have coached at every level except for collegiate. I coached football at Bonner for ten years. I've been involved in coaching for about 55 years. It's kinda funny actually Gibber called me and asked if I ever thought about teaching. One of the coaches at Bonner used to say that we aren't coaches we are teachers, and I have always believed that. I told Gibber and Stew in my interview that I had been teaching for 35 years. When they heard this they asked where, the simple answer for me was "on the court and the field." Stew whom was also a coach said "I agree".
What do you plan to do in your retirement?
Well I have nine grandchildren, and I have three kids spread out so I will be spending some time traveling to see them. As for my wife and me, I am trying to convince her to take some time off in the winter from taking care of the grandkids. I would like to go to Palm Springs California for at least two weeks— maybe a month. Then down to Florida, maybe Naples, to see some of our friends down there. Immediate travel, though, is at the end of July with my future son-in-law and a couple of other guys [who] are going on a golf trip to Scotland. We will be playing St. Andrews which is the original golf course, right after the British Open so that should be fun!