Jewish student describes questions, understanding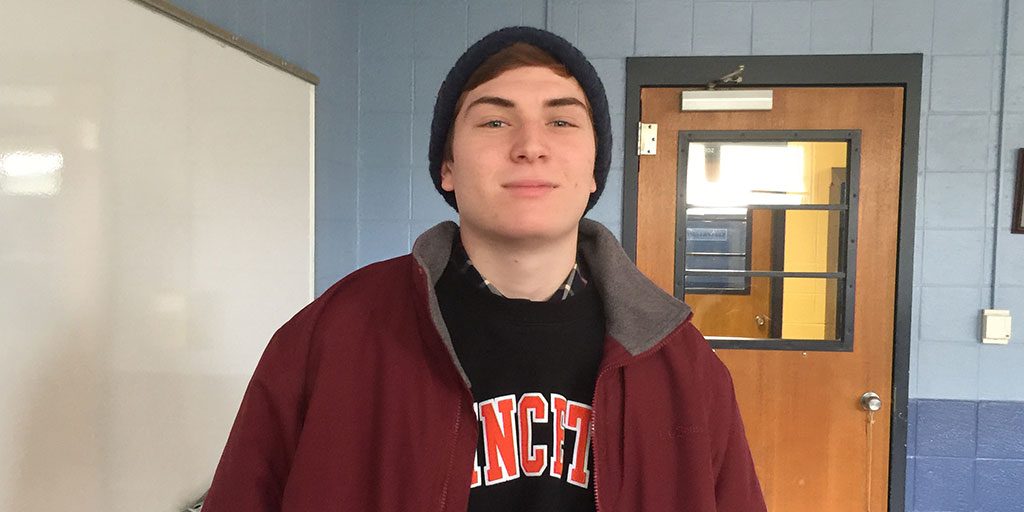 Vince Sposato
December 22, 2016
Senior Andrew Ritter has nothing but great things to say about his experience at Malvern Prep.
As a Jewish student, senior Andy Ritter was a little bit scared about entering a Catholic school as a freshman.  
"Coming into Malvern, I expected to be scrutinized because I was different," Ritter said. "But I found a great group of friends that I have been close with for four years."
Malvern Preparatory School thrives for students to embrace the school's three major values: Caritas, Unitas, and Veritas, which in English means love, unity, and truth.  In other words, Malvern Prep displays the message of brotherhood, as represented by the students of the school.
That brotherhood extends to students of all faiths, even though the school is a Catholic school.
According to the Malvern Prep website, the student body is 85% Catholic.
Ritter said he has really felt the unitas here at Malvern.  He went to Springton Lake Middle School in Media, Pennsylvania before he started his freshman year.  
"I thought Malvern offered a better education than the public school system I was previously a part of," Ritter said.  "Malvern offered more advantages and support than I felt I would have gotten elsewhere."
Ritter was raised in a Jewish household, and embraces the religion.
"My father is Jewish," Ritter said.  "I had to go to classes every week to learn the Hebrew language and the history about my faith."  He still attends synagogue regularly and participates in Jewish festivals and holidays.
Mr. Brad Ritter, Andy's father, said he was did not want his son to go at first for fear of being singled out.  "In the end, I allowed him to attend Malvern because he really wanted to go there," Mr. Ritter said.
Ritter said he is often asked questions about his religion by the Malvern community.  
"People are very understanding of my religion," he said. "They are always curious about my religion. Catholicism and Judaism both originate from the same first five books, so we do have some things in common.  Many people don't understand my beliefs and simply want to know more."
Ritter has enjoyed learning about Catholicism at Malvern, while at the same time teaching others about Judaism.
Theology Department Leader and Director of Augustinian Identity Fr. Christopher Drennen said teachers need to be aware that not all students are Catholic. "For example," Drennen said, "I gave a test the other day and and I didn't ask what the right answer was, I asked what the Catholic Church taught." Drennen said that the theology department emphasizes respect for non-Catholic students' religious beliefs.
Ritter has had people try to convert him to Catholicism in a joking manner.  "There have been jokes about me if I am planning on converting, but no one at Malvern has ever asked me seriously if I was planning on converting," Ritter said.  "They have been very supportive and really made me feel like I belonged."
Ritter said that on MECO, he fully understood the value of friendship and brotherhood. "God Bless 116," he said. He realized that the brotherhood is real, and that he's been a part of it ever since he walked in as a freshman.
Ritter feels that he has been treated with respect since day one at Malvern. According to Ritter, Malvern has been a very special place, and he has great things to say about his experience.
"Malvern is a great and welcoming school for all," Ritter said.
Story produced in senior Journalism and Media Literacy elective class.