MTS prepares for production of 'Les Misérables'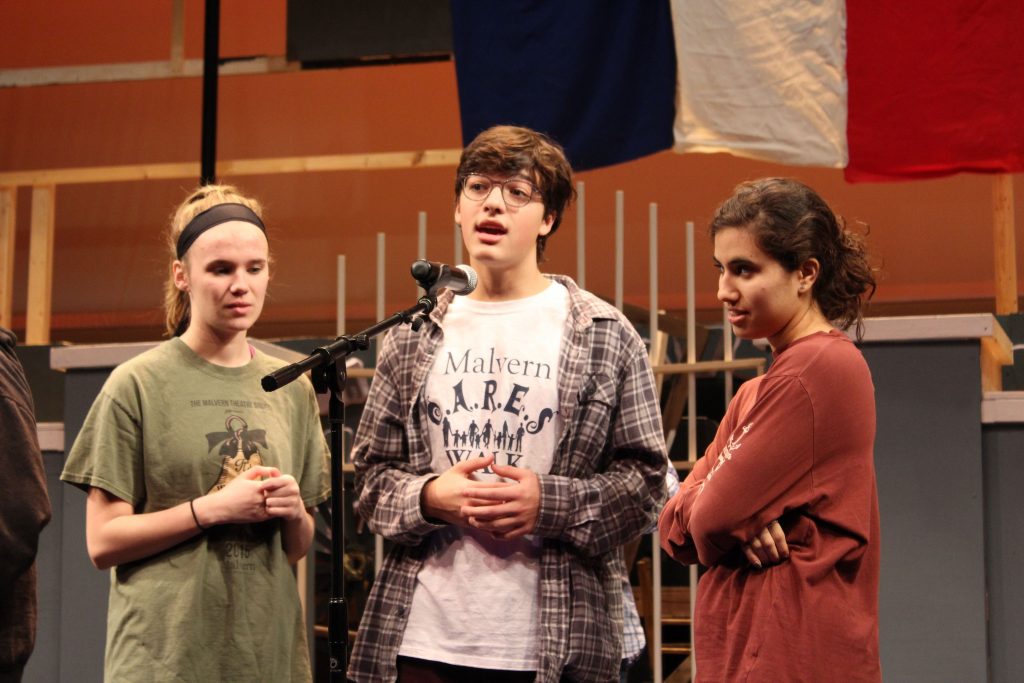 Tommy Pero
February 25, 2017
Malvern Theatre Society (MTS) is set to open their production of "Les Misérables School Edition" on Friday, March 3 at 7:00 p.m. The musical tells the story of a student revolution in 1830s France and an ex-convict turning his life around.
MTS will preform the show four times: Friday March 3, Saturday March 4, Friday March 10, and Saturday March 11. You can buy tickets here.
We took some pictures of an MTS practice on Saturday, February 25. Check them out below and view the full album here.