Athlete and scholar Connor Dillon '18 feels the brotherhood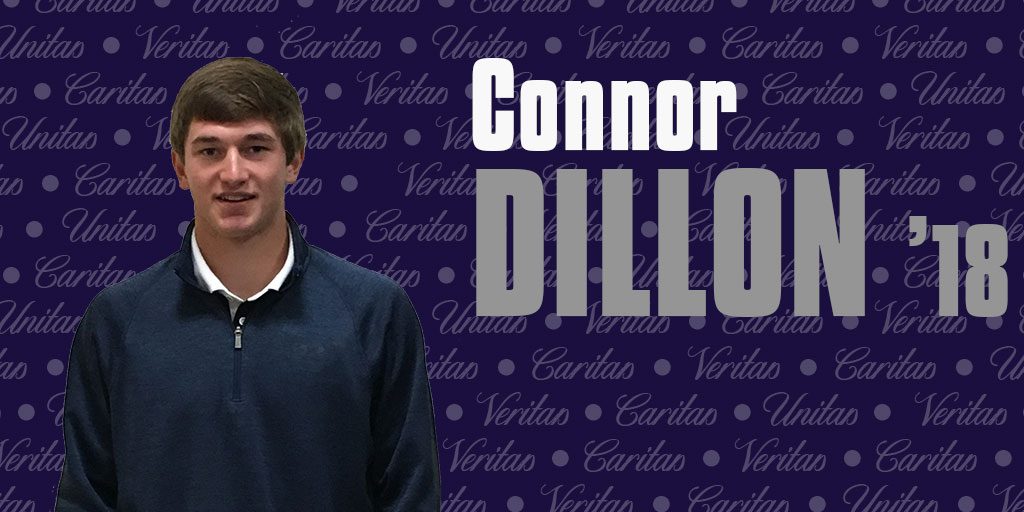 Steve O'Meara
April 28, 2017
Junior Connor Dillon has lived right by Malvern Prep his whole life and now is able to participate in his two sports, soccer and baseball, while having fun with friends.
Connor attended Saints Peter and Paul until 9th grade when he chose to go to Malvern for high school. He only knew a few kids at the beginning of freshman year but that quickly changed as the year progressed.
His brother, Sean '13, was a big influence for Connor in deciding to come to Malvern.
"I live right down the road, it was convenient, my brother went here, and it was kinda passed down. He convinced me to come," Dillon said.
The Malvern community is a brotherhood for Connor, not only in the classroom, but outside of school with friends. This bond expands even more to sports, whether he is playing soccer or baseball with his classmates.
"They are all super nice, supportive, and it is really like a brotherhood," Dillon said.
Junior Jake Hodlofski has known Connor since kindergarten and has been friends with him ever since. They both are teammates on the varsity soccer team.
"He always has my back on and off the field," Jake said. "In soccer I feel very safe with him in front of me protecting the net. He will never make two mistakes in a game because if he makes one he is determined to never get beat again. I've been very lucky to have Connor as a very good friend and teammate."
His favorite sport is baseball. He is a part of the varsity baseball team and plays mostly middle infield and pitches; however, can also play almost every other position out on the field. He says his dad was one of the big influences for playing baseball.
"My dad was a big baseball guy when he was a kid and he always supported that the most and I liked it," Dillon said.
So far his Malvern experience has been similar to others.
"It's been really nice. I really like it, all the teachers are super nice and really help you with schoolwork whenever you need it. The schedule is good, I like how it is with a lot of free time to play basketball or do schoolwork or talk to a teacher," Dillon said.
Pre-Calculus is Connor's favorite class. Math teacher Mr. Thomas Panulla is his teacher this year and is impressed by Connor's demeanor in the classroom.
"Connor is definitely is one of the most polite students I have ever had in class. He does not say a ton, he is pretty quiet actually. I do not think there has been a day where he has not been prepared," Pannulla said.