Commitment Corner: May
Malvern's commits throughout the month of May
Ryan Davis: Lehigh University Baseball 
Throughout the commitment process, Ryan had to make many choices, but people like his coaches and teammates made it easy. Many Covid-19 restrictions didn't allow college coaches to come to games, so the recruiting process relied on videos and the coach's words. "My baseball coach, Coach Hilliard, has good connections with the Lehigh coach and he helped me out by getting my name out there and showing the coach that I'm a good player and that I can compete at the Division I level," Ryan said. His favorite part about committing was continuing the connection with a Malvern teammate. "Ryan Cochran, a junior, who plays here at Malvern and plays on my summer baseball team also committed there. It was great to grow a connection with him then I'll go to college with him for the next four years," Ryan said.
Chris Blango: Lone Star Brahmas Junior Hockey 
Deciding to play in the Junior hockey league instead of going right to college was a different commitment experience for Chris. "I think it's different for every kid. It's different because I wanted to play hockey before going to college, so it was skating with junior teams versus talking to colleges," Chris said. Malvern's head coach, Bill Keenan, helped Chris throughout the commitment process by talking to college coaches and answering their questions. "I think my club coach, and Bill, who is our head coach at Malvern, helped to get my name out there by talking to coaches and answering questions about me," Chris said. Since he was young, Chris knew he wanted to go play in the Juniors saying, "It's something that I've wanted to do from the jump, I think, so it was pretty easy for me to pick juniors. I've always wanted to play hockey in college, and this is probably the most common way to do that," Chris said.
Ryan Sambuco:  New Jersey Rockets Junior Hockey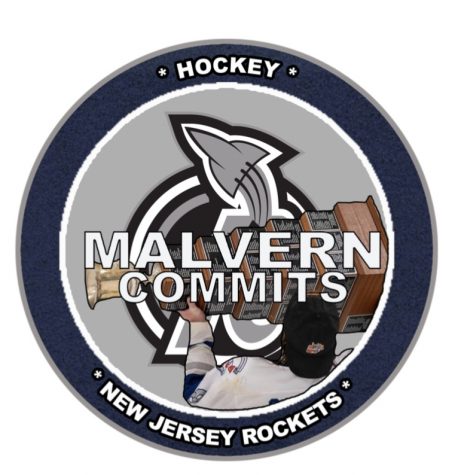 The commitment process was unique for Ryan because before he made the decision to play in the Junior Hockey League, he met with junior teams and practiced with them instead of meeting college teams like many athletes. "This year it was talking with junior teams and going to different places to skate with the team during their practices.  During practices, you figure out where you fit in and whether you belong with the team. Some teams may want you and some teams may want to pass on you." Although Ryan is choosing to play Junior Hockey that doesn't mean college is not always an option. "One of the hardest decisions was choosing between whether or not to go to college for academics this year doing junior hockey. It was pretty easy as well because I love the game, but you're always gonna have college to fall back on later in life and get a degree. You can't have juniors forever, you age out at 21, so it's something I definitely want to take a stab at and see what it has to offer." Ryan's biggest word of advice is to keep working and he will strive to keep that mindset in the future. "It's a grind, it's what you do away from the rink and also at the rink. You just got to work day in and day out and you'll accomplish your goals. It's a mental game for sure and it takes a strong mind to achieve something, especially in hockey."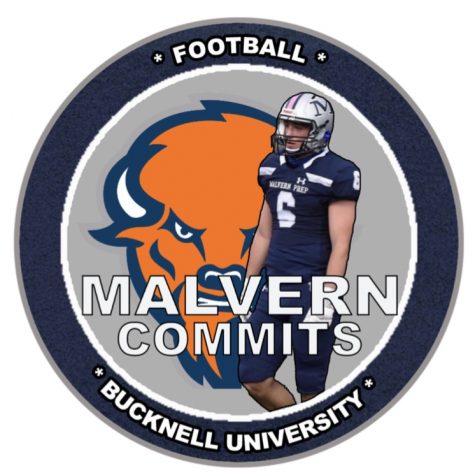 Aidan Catania: Bucknell University Football
Aidan would like to thank his family, teammates, and coaches, especially Malvern football head coach, Dave Gueriera. "First and foremost I would like to thank my family. My family has done so much for me to put me in the position I am in today and I wouldn't be the same player nor person if it wasn't for them. I would also like to thank Coach Gueriera, he did so much for me during my recruitment process and I can't thank him enough. Also, I would like to thank all my teammates, coaches, and friends who have helped me through my long journey at Malvern." Although Aidan did not get early offers from Division 1 colleges, he was patient and offered by Bucknell.  My commitment process was a little out of the ordinary. "I didn't get recruited to play Division 1 football until late March, usually most kids have signed by then. I waited it out and luckily got a couple of calls. It was stressful not knowing where I was going to play next year, but luckily it all turned out great and I can't wait for what's in store for me at Bucknell." Even though Aidan committed recently, he has already set goals for the future and is eager to get to work. My goals are to win a Patriot League Championship at Bucknell. I also want to graduate in 4 years with a degree." Aidan's advice to younger players like him is to keep grinding. "You're going to get your shot, you just have to be patient and don't let it slip away," he said. 
Steven Rose Jr: University of Delaware Football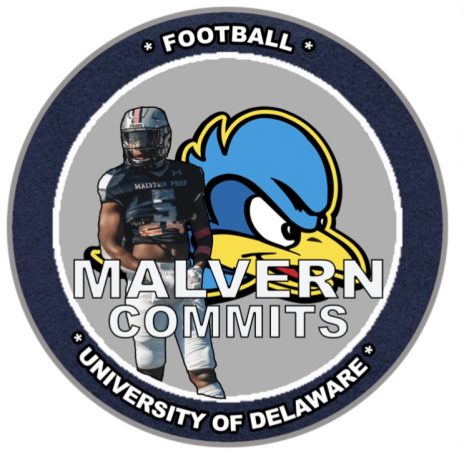 Steven appreciates many people from Malvern, as well as his family for helping him get where he is today. "I would like to thank Coach G for taking me in at Malvern, helping me adjust, and showing me nothing but love. I would like to thank my parents for believing in me and making the sacrifices that they made for me to succeed. Lastly, I would like to thank Coach Coles and Coach Lev for helping me better my craft and helping me adjust to Malvern," Steven said. While choosing between schools, Steven considered many factors and believed that Delaware would help him achieve his goals. "I chose Delaware because it's close to home, the coaches there recruited me the hardest and would call me every week. I asked myself who wants me the most, what school can I make a big impact on right away." To play college football is the next step for Steven, but he has big plans ahead of college. "My goals for college are to become an All-American safety and to ultimately make it to the NFL," Steven said.
Ryan Cochran: Lehigh University Baseball
Ryan was able to commit before junior year after finding the right fit in Lehigh University. "Coach Hilliard really helped me out with reaching out to my target schools, especially Lehigh. My process was all done in the summer after my sophomore year, with the help of Coach Hilliard, and a Malvern Alum that played baseball at Lehigh, Chris Butera. I talked to him a couple of times and it seemed to be a good fit for me," Ryan said. He would also like to thank all of his coaches and brothers for their time and effort. " I would like to thank Coach Hilliard, Ken Elkind, Coach Nagy, Chase Miller, my parents, and my Malvern brothers have all helped me get to where I am today. All of them have had a huge part in my growth and development as a player and as a person. Thanking all of them is not enough considering all of the hours and work each of them has put in to help me," Ryan said. In the future, Ryan will continue his career with his fellow Malvern brother, Ryan Davis, and strives to play baseball after college. "I am pumped about my recruiting class, and to have my teammate Ryan Davis joining me there. I would like to get on the field as early as possible at Lehigh. Hopefully, I am able to play baseball after college, that is my goal," Ryan said.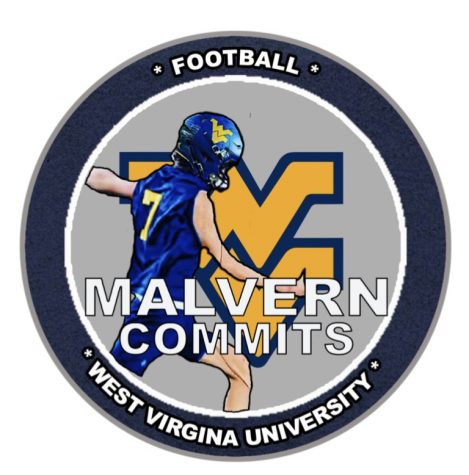 Ronan Swope: West Virginia University Football
Ever heard of "Kicker U"? That's the name for the Malvern football team kicker factory that has pumped out one such recruit, Ronan Swope. This year, Swope decided he's taking his talents to West Virginia to compete in the Big 12 Conference at the D1 level. After playing in showcases in the summer and even traveling to Tennessee for a national showcase, Swope received official offers from Navy, Sacred Heart, and West Virginia. "I wanted the biggest program I could find, the biggest atmosphere, just big-time football, and West Virginia was my best opportunity to do that," Swope said. Despite recruiting being hindered, Swope was still able to commit to West Virginia this past year commenting, "I didn't have any official visits and we were supposed to do some summer camps and some different schools. It just didn't pan out the way it was supposed to but that's why I was so happy when West Virginia came knocking because they were finally an opportunity for me to play somewhere." With Swope playing for the Mountaineers next season, lookout for a new threat on special teams in the years to come.  
Quinn Hall: University of Washington, Rowing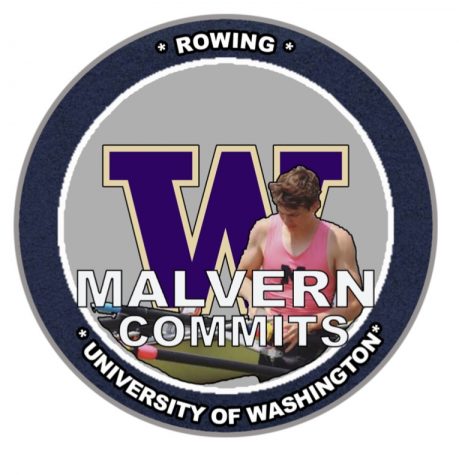 Quinn Hall, a rower for Malvern, recently committed to the University of Washington, the number one rowing team in the country, who recently won their 4th consecutive Pac-12 Championship. After receiving offers from Harvard, Yale, Princeton, and Washington, Quinn chose the University of Washington because of their stellar record for rowing and good mechanical engineering school. As Hall puts it, "I ended up choosing Washington and what I want to do is become an engineer, and their engineering school was a pretty good mechanical engineering school which is what I want to do and, unlike the Ivy Leagues, they offer much more academic help and everything for the team, like private tutors private sessions because it's an NCAA D1 sport for a state school and there's obviously a lot more funding than the Ivy Leagues…the Washington rowing team it's kind of like the Clemson and Alabama football team." Quinn also talked about how he feels playing such a prestigious program saying, "It's definitely gonna be hard work. For the first two years, and then hopefully I'll be in the top boat and then competing nationally." Washington's Coach Michael Callahan is also the coach of Team USA and Hall hopes to "get his foot in the door" for the US national team which he hopes to compete for in the future. "I just have pretty simple goals. I think Team USA, and then Worlds and then Team USA for the Olympics, maybe once or twice but the Olympics would be kind of a stretch, but we'll see where it goes. It's kind of early right now."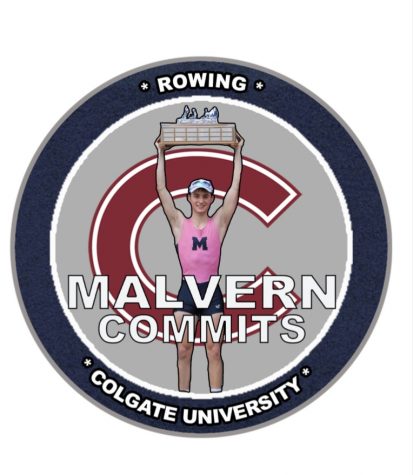 Collin Munyan: Colgate University Rowing
Beginning to row crew freshman year, Collin Munyan rowed all through high school and now will continue to row at Colgate. "I wanted a small college and Colgate has a student population. So, and I wanted to like, Well, I was looking at some cities but I think I probably wanted a rural setting more. So it's like a big campus and it's like a nice campus with just a small student body, so that's pretty much what I'm looking for." Colgate competes at a Division one level and is currently ranked 19th nationally by the Intercollegiate Rowing Coaches Association (IRCA). "[I] Pretty much just reached out to a bunch of coaches and Colgate was one I've settled on." Erg scores and race times aren't the only things that college Coaches care about. According to Munyan, "Just continue to train hard and reach out to coaches and seem really interested in, show your interest in the school, and yeah, just the more commitment and interest you show into the school and the faster you are pretty much coaches will like to see that." 
Matt Caccese: Boston University Lacrosse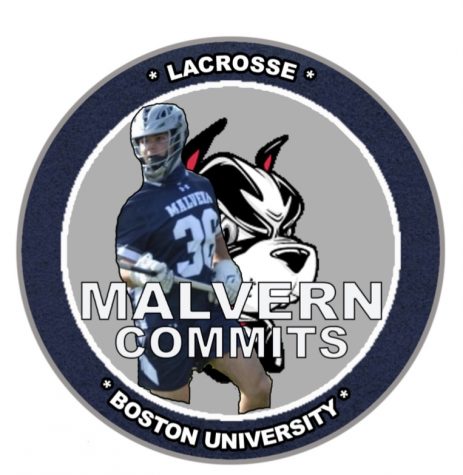 A starter on Malvern's lacrosse team, Defenseman Matt Caccese committed to Boston this year. Caccese began playing lacrosse in third grade and continued through to play at Malvern. "I really wanted to play at the next level, and I think Malvern will be that place, and then being a Catholic Augustinian school and it was a great place to be." Caccese commented on his commitment to Boston saying, "I've always loved the city up there, that we've gone up there a bunch of times. I knew I kind of wanted it to be like a city school environment…So I kind of wanted to change scenery to be really cool to be in the city and I definitely didn't want to be super close to home. I wanted to be away and start something new so I'm really looking forward to it. And then of course the program and the coaches, they're also really awesome." Caccese looks forward to taking his talents to play Division 1 lacrosse at the collegiate level. "No matter what is thrown at you and comes your way, whether it be a global pandemic or an injury or something. Don't lose that kind of, like, hope that you're not gonna be able to do it because no matter how late it is or how early it is like you just gotta keep on working and workout, you just gotta not stop the grind. Keep moving."