Fall Sports Review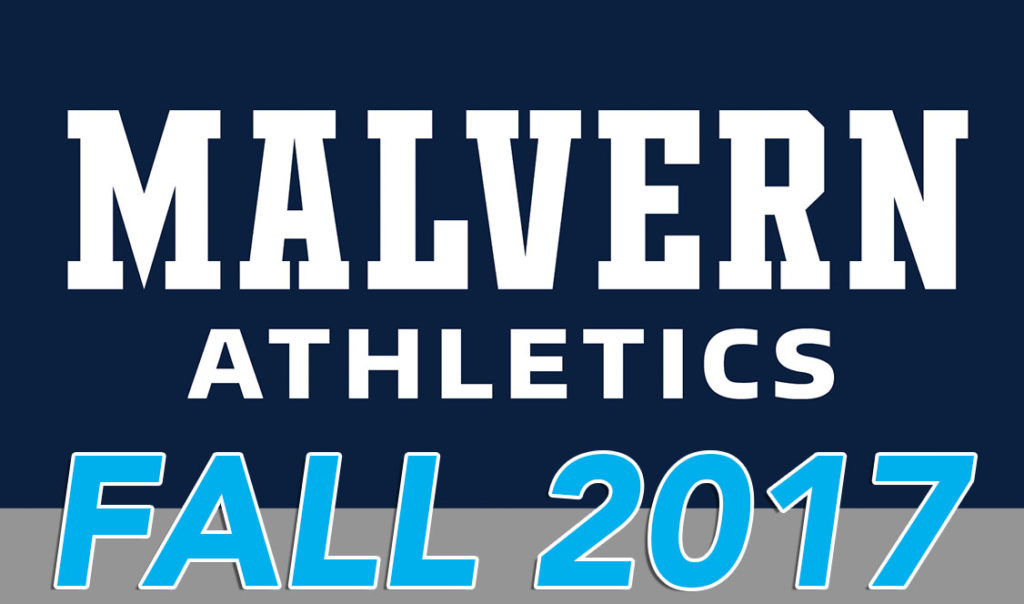 Ryan Maher
December 20, 2017
With three teams winning Inter-Ac titles and multiple out-of-league championships, the fall season was a successful one for Malvern athletics.
There are five Malvern sports teams that compete for an Inter-Ac title in the fall: soccer, water polo, football, cross country and golf. All of these teams were successful this season. Here's a quick summary of their achievements and memorable moments from this season.
To start off their preseason, Malvern soccer took a trip to Italy to play matches against many tough international teams. Co-captain Jake Hodlofski describes this experience, saying, "Our chemistry grew really strong throughout the trip".
Finishing with a record of 5-4-1 in the Inter-Ac, soccer fell just short of an Inter-Ac title, placing third overall. However, Hodlofski points out that the team made it to the quarter final of the state championship, which he saw as hope for the future. "We won many very close games and exceeded expectations in many people's eyes. We let up the least amount of goals in the Inter-Ac and just fell short of our goal."
The team loses 13 seniors, but has hope in their future squad. "There are many talented juniors returning next year for the team," Hodlofski stated. "I am going to miss these guys and I look forward to watching them play next year."
Winning the Inter-Ac title for the fifth year in a row, and capping off a 24-1 total season record with an Easterns championship win, water polo had one of the best seasons in the program's history.
The team was led by five co-captains: Steve Salle, Isaac Salinas, Jack Leyden, Seamus Glynn, and Sean Oates. These senior leaders led their team to an undefeated Inter-Ac record of 8-0.
Next season, the team loses 10 seniors. However, senior Isaac Salinas points out that the team is still looking strong for the future. "We all have hope in our younger players that they can continue the success of the team," Salinas said.
"We went out as champions, and that's all you could ever ask for," senior co-captain Cole McCabe said. "We will remember that moment for the rest of our lives."
Malvern football had an incredible Inter-Ac season, posting an undefeated record of 5-0 in the league, and coming away with an Inter-Ac championship by defeating Springside Chestnut Hill by a score of 52-21.
The team had a patchy start, beginning with a record of 1-4. However, the team continued to push, coming away with five straight wins. "We would of liked to win more out of league games but yes, the ultimate goal was to win the Inter-Ac, and we successfully did that," McCabe said.
After coming away with many accomplishments, the Cross Country team sees this season as a success. Led by seniors Peter Borger, John Powers, Dan Malloy, and Nick Villano, the team reached an undefeated record of 6-0 in the Inter-Ac, winning the league outright.
Along with placing first at the Inter-Ac championship meet, Malvern Cross Country also competed in the PAISAA state championships, where the team placed second.
"We definitely accomplished everything that we wanted to and more," Borger said. "I feel like as a team, we really connected well and pushed each other with a lot of support so that everyone had a great season."
The 2017 Malvern Prep Golf Team, led by Head Coach Mr. Gary Duda, ended the year with a 6-1-1 non-league record. In the six league Inter-Ac tournaments, Malvern ended with a 16-14 record, which totaled for a final record of 22-15-1.
Although Malvern came up short in winning the Inter-Ac title, losing to Haverford, the team came away with the PAISSA State Championship Golf Title, beating all of the Inter-Ac schools. The four golfers that came away with the PAISAA title were Matt Davis, John Updike, Andrew Curran, and Kevin Hagan. "Although we did not win the Inter-Ac, winning the PAISSA was a great way to end of season," senior captain Matt Davis said.
The golf team has plenty of hope for success in the future, and looks forward to next year's competition.  "Although we lose six seniors, we will have a ton of depth next year, which is key," Davis said.