Athlete of the Issue: Keller Mulhern '22
Mulhern speaks on the upcoming season, mental challenges in golf, and his future after Malvern.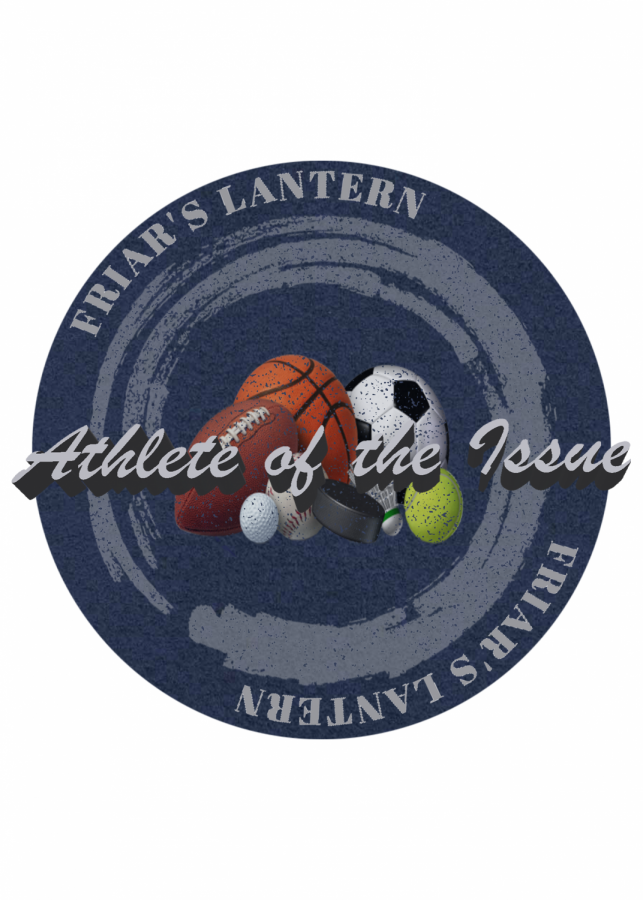 Matt Powers, Senior Writer & Editor
December 3, 2020
Not being able to play in the fall is a stab to the heart for Mulhern, especially since golf is normally a socially distant game.
"I am pretty disappointed about not getting to play this fall as I was really looking forward to playing with my team again," Mulhern said. I believe that we should be playing because there are sports, like golf, that you are socially distanced the entire time. I just think that it's unfair to take away everyone's sports when only some of them are unsafe during the pandemic."
With the fall season in question, Mulhern enjoyed his COVID-19 summer, playing a lot of golf and competing in many tournaments to prepare for the season. Whether it be in the Fall or Spring, Mulhern will be ready to lead the Friars to success in their 2020/2021 campaign.
"I played a lot of golf this summer, especially tournament golf, and was playing and practicing pretty much every single day. I took a little bit of time off towards the end of the summer, right around when school started, but I have just gotten right back onto the grind," he said.
During his summer training, Mulhern worked on both his strengths and weaknesses to become a more well-rounded player. In a sport like golf, he adds that daily consistency is key, not only in high school but at the next level as well. 
"I would say the strongest part of my game is my creativity, and by that I mean my ability to hit shots that most people can't hit," Mulhern acknowledged. "Along with that comes the ability to make pars from crappy situations. The part of my game that needs the most work would definitely be my consistency. Consistency is everything and honestly is a key factor in getting recruited." 
Getting "looks" and being recruited is important to Mulhern as he has made it one of his personal goals to play college golf. He loves the team aspect of an individual sport and how they challenge each other every day to get better. 
Instead of setting goals in competitions like many people, Mulhern's center of attention is in his day to day and weekly process. 
"I have personally set many goals for myself, and I usually start by setting small goals I can build on. I like to start off by how many days I will be practicing that week, to how many hours I will be practicing per day, to what I want to work on," Mulhern specified. "Whether that be ball striking, short game, or whatever else I feel like I need to do."
However, one aspect of golf that is more difficult to work on and plays a crucial role is the mental side. Golf is an extremely frustrating sport, so having a strong mental game may be just as important, if not more important than the talent involved.
"The mental aspect of golf is something I have been working on since I started playing. I'm not a very patient person, to begin with, but golf has taught me how to be more patient with myself, with others, and with my golf game," Mulhern said.
With Mulhern's daily practice, understanding of the game, and raw talent, he should be one of the more dominant players in the Inter-Ac this season. This will be his third year playing varsity, and a leadership opportunity will likely present itself. Mulhern looks forward to the season with his teammates and seizing that opportunity to lead the underclassman. 
As much as he plays, Mulhern loves every second of it. His favorite part is the constant grind to get better and Malvern's special community that further enhances his experience by creating the ideal environment.
"For me, the best part about playing Malvern golf is definitely the atmosphere," Mulhern said. "I just love being out there with the guys and I always just have the best time. Everyone on the team is rooting for you to play well and vice-versa. It's just always been something I've loved doing and something I've always looked forward to doing."