Student of the Issue: Colin Campbell '22
Colin Campbell is involved in chorus, God Band, Malvern Theatre Society, and acting. The past year brought challenges and he has shown resilience.
Because of the pandemic, God Band has been struggling to set up performances this year. However, Colin looks forward to future normalcy and encourages interested students to get involved.
"God band has been really fun," Colin continued. "We have been struggling to get performances this year with the pandemic being here but things are starting to get back to normal and we just sang at two masses! I'd encourage anyone to try God Band if they wanted to, especially next year since all of the seniors are leaving. I've been involved with God Band since last year and I'm excited to continue with it next year!"
Apart from God Band, he is heavily involved with the chorus and has worked to adjust to singing in masks.
"Chorus this year has been very fun. It was a little difficult at first with trying to get everyone into the classroom and singing with masks on. But, we got used to it and we are doing super well right now. We usually perform with the girls from Notre Dame but were unable to do that this year. We've had Stations Of The Cross and are having our Concert on May 13th! I've also been involved with Chorus for 6 years since 6th grade. It has been an absolute blast with Mr. Liga and I can't wait to see what we will do next year," Colin said.
Additionally, Colin has been involved with the Malvern Theatre Society and talks about how the challenges they have been overcoming throughout the pandemic.
"Malvern Theatre Society is going very well this year. Despite the pandemic canceling everything we had planned, we adapted to it and overcame our challenges. We've done two shows so far this year! One was a radio play we did in the fall, War of the Worlds, and the other was A Christmas Carol which we did in the winter. Right now, we are preparing for our last show of the year, A Broadway Review. We are very excited to bring this to the Malvern Community! I've been involved with MTS for 6 years now since I was in 6th grade," Colin said.
Colin has not only acted at Malvern but also in the professional entertainment business. He acknowledges that the pandemic has staggered opportunities, but does his best to stay positive.
"Acting has been a little slow during the pandemic. Everything has been shut down so all of my auditions have been virtual. Slowly now, things are starting to open up again and I've been getting more and more auditions for things. I just recently filmed a commercial for American Red Cross and that was really fun. It's exciting to see what the future holds for me in the entertainment business. I won't lie, sometimes it is hard to manage time juggling all of this. The best way to do it is just to reach out to all of your teachers and let them know everything ahead of time so they know what to expect. Also, always stay on top of your work, never let that slip and cause you to fall behind," Colin said.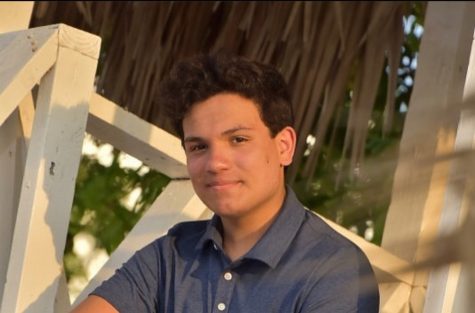 For Colin, time management is crucial as he balances school and acting. He looks forward to normalcy in the fall and taking on a leadership role in his chosen activities.
"The school year has been good so far," Colin continued. "Of course it has been weird, I'm sure everyone else can agree, but things are starting to get back to normal. With MTS starting to do live performances and we're starting to get concerts for Chorus and God Band things are looking bright ahead of us."