The Return From China
Charlie Zhu '22 is the only Chinese exchange student to return to Malvern for the 2021-2022 academic year. He details his experience while learning online across the world as well as his return to in-person learning.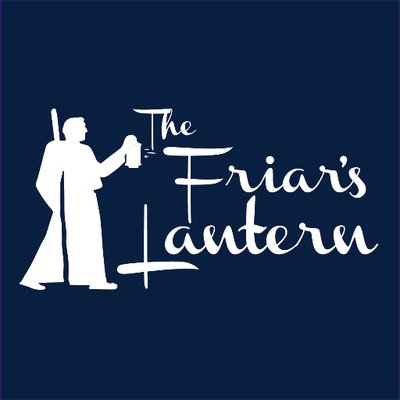 In March of 2020, all five of Malvern's Chinese exchange students went home for what seemed to be a two-week extension of Spring Break, as everyone began the long mitigation process in stopping the spread of the coronavirus. A year and a half later, two of these students have graduated, never to see a Malvern class again, two have switched to a different school in China, and one has made his return to campus. 
Charlie Zhu, a senior at Malvern, has been in attendance since his eighth-grade year in 2017. This past September, he returned to living in the United States and coming to school at Malvern. 
"I've always went back to China for a few weeks here and there during long breaks, but never did I expect to be home for that long," Zhu said. "It was great to be home for a while, and I enjoyed my time there, but I was ready to come back to Malvern."
The most obvious challenge with online learning in China is the vast time difference. Beijing and Malvern have a 12 hour time difference, making it difficult to attend online classes live. 
"Teachers recorded classes, which was helpful for me. Sometimes during earlier classes I could stay up late and go to class live, but I watched a lot of recordings," Zhu said. 
Mrs. Coia, Zhu's counselor at Malvern, stayed updated with his experience throughout the pandemic. 
"Teachers tried to be as accommodating as possible," Mrs. Coia said. "Classes were recorded through Google Meet, and many lessons were also pre-recorded, such as Mr. Pannulla's. Zhu also had arrangements to meet with teachers during homeroom, which seemed to work best due to the time difference."
Zhu made it clear that these arrangements were not exactly ideal, stating, "I listened to a lot of recordings, but it's just not as good as being with a teacher in person. It was hard to ask a question because teachers were usually sleeping when I was listening to their class. My sleep schedule started to change, as I often stayed up later in the night to watch classes live."
"I was excited to return to in-person classes," Zhu said. 
Making it back to America was not exactly easy. Zhu detailed his expedition back to the United States in great detail. 
"First I had to get a plane ticket," Zhu said. "You would think that would be easy, but it was very expensive and took a long time to find. I also had to go through connections on my flights. I was traveling for three days total. First I had a connection in China, and then another one in Japan. In Japan there were some delays, so I had to stay overnight there. Finally after all that time, I made it to New York." 
Zhu's father, with whom he was previously living, decided not to return to the U.S. due to the pandemic. Zhu is currently living with a Malvern family while he completes his senior year. 
"I've known them for a long time, and I'm comfortable living with them, so that was one of the easier parts about coming back," Zhu said.
Zhu offered some insight into the challenges and benefits of returning to Malvern. 
"Because I was in China for so long, I've had to relearn a few things in English. It hasn't been terrible, but it's annoying when I forget a word here and there and have to look up a translation," Zhu said. "But besides that, it feels like I haven't really left. I am glad to be back on campus learning in person, and I'm also happy to see everyone here." 
Mrs. Coia was in agreement with Zhu, stating, "I met with Charlie on the first day of school and explained to him the new schedule and flow of the day… in some senses, it was like he was starting over. He is living with a new family, so he had to find a new bus stop and a bus. He had to deal with his return to speaking English more often, all the while starting the new school year… he navigated all of it really well though, and after a few days, it was as if nothing changed." 
Mrs. Coia was able to offer some information about the other Chinese students as well. She was the Counselor for Gerard Qiu and Adams Sheng, both class of 2021 Chinese exchange students at Malvern. 
"I counseled Adams and Gerard. What's pretty neat is that I've seen Adams as he's returned to attend the University of Michigan. He's been on campus a few times, just taking pictures around campus, getting his yearbook, and making up for the time off-campus his senior year." Coia said. 
"It really illustrated how much this place meant to him. Even though he was so far away, he certainly made the best of it. I can say with confidence that Malvern will always be a home for him as well as Gerard" Coia said.  
Peter Liu, previously class of 2022 at Malvern, transferred to a school in China where he has kept in touch with Zhu. 
"Peter and his family decided to change his plan due to the pandemic. They just decided not to come back, but he found a school in China where he is studying Chinese," Zhu said. "Jason [Pei] did the same thing as Peter, deciding to stay in China."
Zhu wanted to make it clear that he was very happy with his teacher's efforts during his time in China and closely values one specific experience. 
"After a year in Mrs. Giordani's English class, the whole class got together and put together a website and made videos with some well wishes for me. It made me feel very happy," Zhu said as he proudly showcased the website and videos they made.