Commitment Corner: October 2021
Malvern's commits throughout the month of October
Kyle Traynor: High Point University Lacrosse 
Talented Friars' Lacrosse defensive midfielder, Kyle Traynor '22 will be joining the High Point Panthers next year. The previously ranked #17 panthers caught an eye for Traynor this past year. COVID-19 made the recruiting process much more difficult, but Malvern provided an amazing stepping stone for him. 
"Malven helped me more than anything… Malvern coaches have more connections than any other coaches in the tri-state area," Traynor said. 
Traynor, very thankful for his time at Malvern, also expressed gratitude towards his parents and teammates,
"They really just pushed me to keep going on the path that I was on," Traynor said.
As his parents and teammates continued to push him, the D1 offers began to come in. However, High Point stood out the most. 
"It's awesome down there in North Carolina, it's a great lacrosse program and they compete for a national championship every year," Traynor said. 
High Point offered him an opportunity he could not resist, a chance to win the national championship. Traynor also hopes to have an outstanding academic career and a large impact on the community. Traynor shares these goals with many other student-athletes and wants to give advice to those also trying to achieve their goals, 
"Keep grinding, it doesn't matter if you do have the talent or not, just bust, work hard and you'll find success."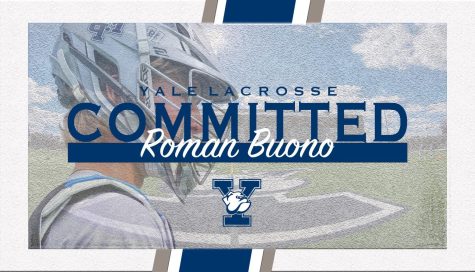 Roman Buono: Yale Lacrosse
Malvern Prep Junior, Roman Buono has committed to Yale University to play Division 1 lacrosse. The defensemen spoke on his recent decision, 
"When looking at the opportunities, [Yale] presented both academically and athletically. It was very hard to pass up the opportunity," Buono said. 
Along with the athletic and academic excellence at Yale, Buono spoke on the largest driving factor that ultimately led to his decision,
"The culture at Yale is unbeatable in my opinion," Buono said. "The intensity of practice reminded me so much of Coach McEvoy's practices, after seeing that I knew I had found my fit."
Buono spoke on the importance of certain people in his life that helped him in his decision, 
"My parents were definitely my biggest supporters of my decision, they helped guide me to find the perfect place," Buono said. "My girlfriend, Emily and siblings Pup, Angus, and Grayson also were a huge help".
His brother, a recent Malvern alumnus, Pup Buono '21, went through the same exact journey, playing a major role in Buono's success. 
"My brother Pup has been a huge help to me in the recruitment process, with him going through the exact same process two years ago allowing me to use him as a resource for any questions I had," Buono said. 
Buono is hoping for a Yale versus Penn State match up in the future.
Billy Irish: Lafayette Lacrosse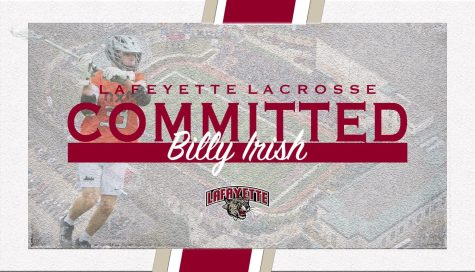 Junior attackman Billy Irish has committed to Lafayette College to play Division 1 lacrosse. Irish spoke on his recent commitment,
"Choosing Lafayette was not a very hard decision at all, weighing all the factors it was very hard to pass up." Irish said, "Lafayette is exactly what I'm looking for with regards to the amount of students along with the academic reputation." 
Irish had many people help him with his decision, "My parents played a huge role in my decision, they gave me some great advice and overall guidance."
Irish will join his brother Jack Irish '22 on the lacrosse team at Lafayette.
"My brother played a huge part in my decision," Irish said, "He was very helpful because of his recent experience in the recruitment process, he gave me an alternate perspective on the process as a whole that helped me a lot." 
Irish spoke on how each recruitment process is different, and offered advice to younger athletes. 
"Just stay patient, when you see others around you committing, don't worry about it. Just stay in your lane and stay focused, it's all about you."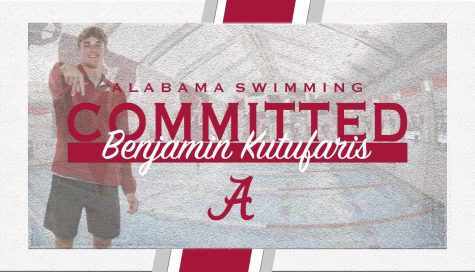 Ben Kutufaris: University of Alabama Swimming
Malvern helped swimmer Ben Kutufaris during his commitment process by allowing him to get his talent recognized by top programs like Alabama.
"I definitely think that my name was out there a bit more because of going to Malvern, and I think Malvern, in the last two years, has helped me get to the place where I'm able to go to a school like Alabama," Kutufais said.
Kutufaris's commitment process lasted from June, 2021, through the first month of school, giving him time to talk with his counselor about the process.
"Most of my stuff was over summer so my entire recruiting process is pretty much from June 15 to when I committed. I was able to talk to counselors here for my first month of school before I made my decision, and that definitely helped me in this process," Kutufaris said.
What separated Alabama from other schools was the welcoming coaching staff and the top facilities.
"I really like everything about the school, even the little details, the training facilities can't be beat. I love the team and the coaching staff. It is definitely somewhere where I can see myself for the next four years," Kutufaris said. 
He said that the person who helped him most during this process was one of Alabama's assistant coaches.
"Honestly, I would probably say the assistant coach of Alabama. I know it sounds weird to think that the assistant coach of a team helped you out through the entire recruiting process, but he helped me out for the entire recruiting process, he was always there. Any questions, he'd always answer, so it definitely helped me with making my decision," Kutufaris said. 
Kutufaris's goals going forward at the University of Alabama are to improve everyday and achieve big things at a big program.
"For my goals, I think about getting faster every day. To be specific, I want to be a national champion and I want to be conference champion, so definitely big things in the future," Kutufaris said.
Mason Clark: Boston College Baseball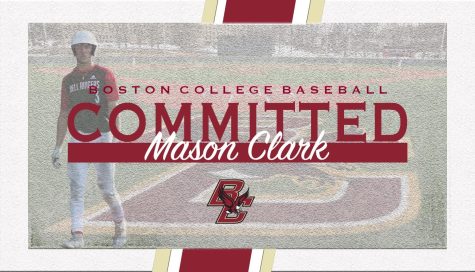 Malvern's baseball coach, Freddie Hilliard, and the whole coaching staff played a big role in Mason Clark's commitment process.
"Malvern was one of the biggest parts of the process for me. Freddie Hilliard and the whole staff, they really did a good job. That made the process a lot easier than it is for most kids. I had all the resources I needed here to really get it done," Clark said.
When asked who helped him the most during this time, Clark said not only his coaches, but also his parents. 
"I'd probably say, my parents and all my coaches, they really helped out a lot," Clark said.
Boston College was the perfect fit for Clark because it was a balance between academics and athletics.
"Boston College is a perfect fit for playing ACC baseball at a super high level. It has very balanced athletics, academics, and it was an extremely beautiful campus. I love the city of Boston," Clark said. 
Clark offers his advice to a younger baseball player or athlete at Malvern.
"It would be to not focus on recruiting, ultimately, but, really just go out and be the best player you can be, work hard every single day, and good things happen to good people," he said.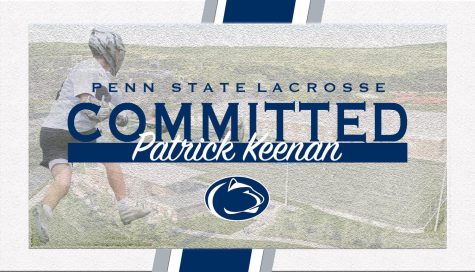 Patrick Keenan Penn State University Lacrosse:
The junior defenseman, Patrick Kennan, has committed to play Division I lacrosse at Penn State University. For Keenan, the commitment process started September 1st, 2021. Keenan had many schools that he was considering, but Penn State was always his first choice. 
"Penn State is my dream school and I've always wanted to play lacrosse at Penn State. My dad played lacrosse there which made it my dream school. Penn State is a very cool place and when I went up there, I loved it", Keenan said. 
The most influential people during Keenan's commitment process have been his parents and his coaches. Keenan also had some wise advice for other kids looking to play lacrosse in college.
"Don't worry about what level [DI, DII, DIII] you play in during college. Players from every division have a shot at making the pros. Also, look for the right spot for your education – lacrosse isn't everything, especially because lacrosse isn't very high paying," Keenan said. 
Keenan seeks to continue making the most of his time at Malvern and win the Inter-Ac for lacrosse once again.