Environmental Club
An inside look at Malvern's club leading the way to create a clean and sustainable campus life for faculty and students.
Formed in 2017 by Sean McCarthy, the Environmental Club seeks to raise awareness for sustainability efforts both on and off campus. Seeking to transition Malvern to an even more environmentally friendly school, the club has subtly altered the sustainability of student life on campus showing just how easy it is to conserve. 
Have you ever wondered why there are no styrofoam cups on campus? Have you ever filled up a water bottle at the campus water fountain bottle stations? The Environmental Club was the one to implement these systems and has worked in the background to create an environmentally friendly campus life in ways you may have never noticed, and according to Dr. Dlugos, it doesn't stop there. 
"One thing that we have our eye on is that it's great that people are using the recycling containers but honestly, if you look into it, the percentage of things that are put in recycling that are actually recycled is not really that high. So you might think, it's great to put it in the recycle container, but it might still wind up in a landfill and might still be burnt…if you can't recycle everything the way you want to have them just reduce," Dr. Dlugos said.
The club also takes an educational approach to conservation and sustainability by talking about environmental issues within the club and outside. They show movies, videos, and other forms of informative presentations about environmental issues. Carter Deves, a leader of the club, notes on how the club has educated him as a consumer: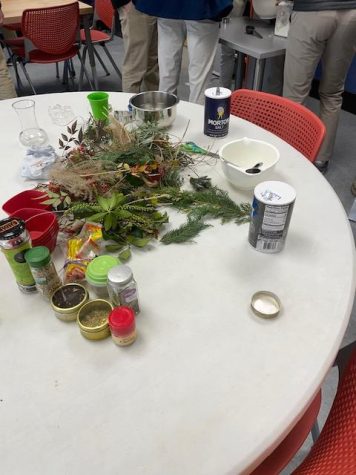 "Being in the environmental club has taught me so much about the state of our current world. Plastic plagues our oceans and global warming continues to be a looming threat that we are experiencing first-hand. However, there is still time to make a difference and even small changes to daily habits are better than doing nothing at all." 
Like Carter, members of the club reflect this sentiment through their student-led initiatives. These initiatives involve the inclusion of water bottle filling stations on campus, increased campus efforts to raise awareness through media, activities, and events, increased commitment to recycling, campus gardening, and beekeeping. Malvern also is the first high school to report data and best practices to the United Nations Sustainable Development Goals (SDG) Dashboard.
"The satisfaction of seeing progress being made on campus, even if it's slow to happen, is so rewarding. The future of the environmental club looks bright and we have hopes to continue to spread awareness and make a difference at Malvern and beyond," Deves said.
The Environmental Club also engages with the administration at Malvern to transition to a more environmentally friendly campus. The club cited in their June 2021 Sustainability Update to the Board of Trustees that some future goals of theirs were "Implementing renewable energy options and committing to take action to achieve a future where campus is 100% powered by renewable energy by 2035", "Restructuring of dining at Malvern including sustainable packaging, food waste processing, and menu choices," and "Bringing in an environmental specialist to track and report Malvern's energy usage."  
Students who want to learn about the environment or sustainability will be very much at home in the Environmental Club. From discussing current events in the environment to learning about easy-to-implement ways of reducing your carbon footprint, the club helps students become conscientious consumers both on and off-campus.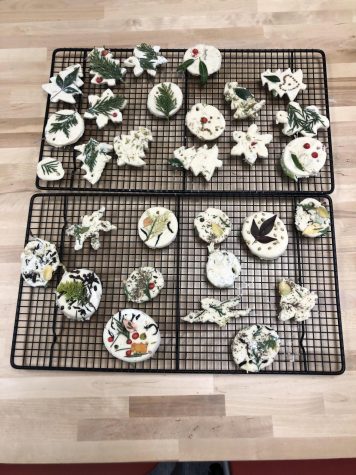 "When I joined the club, I honestly didn't know much about the environment, recycling, or sustainability. However, what I did know is that environmental concerns were coming up more often in the news and I wanted to educate myself. My main goal was to learn more about current events surrounding the environment and how to reduce Malvern–and my own–carbon footprint," Deves said. 
The club encourages its members to make small changes to their consuming habits as it is relatively simple to implement in their lifestyle. Methods such as composting, using reusable bottles, not using same-day shipping on Amazon, and just thinking about the environmental cost of purchasing non-renewable products in general, are all great ways to protect the environment that are relatively simple to implement. Dr. Dlugos talked about taking such an approach and applying it in her own life.
"A lot of the habits are not really difficult to do. They don't really inconvenience you all that much and, just from my own standpoint from being the moderator of the club, I've taken a look at my own family's habits and we've introduced some things like composting in our house and just things that again, aren't that difficult but that can make a make a small change and make those small changes add up."
In the coming months, the Environmental Club seeks to reschedule their movie night, prepare for the Earth Day Festival, and their annual Earth Week activities on campus. Throughout the rest of the school year, students might soon see reusable coffee cups and more recycling bins on campus and in the cafe.