Student of the Issue Kevin Miller '23 and Athlete of the Issue Kayden Wallace '28
Malvern's Student of the Issue, Kevin Miller, recently helped Athlete of the Issue Kayden Wallace off the football field and in the classroom.
As a part of Ms. Sweeney's Writing Seminar and Peer-to-Peer tutoring program, Kevin Miller has worked exclusively with Kayden Wallace during his recently successful trip to compete in the Pop Warner National Championship in Florida. 
Student of the Issue Kevin Miller, an active member of the Peer-to-Peer tutoring program and Writing Seminar class, recently accompanied Athlete of the Issue and middle school student Kayden Wallace to continue his tutoring with Wallace in Florida. Kevin Miller talked about the experience as a whole saying: 
"These tutoring sessions have not only benefited the students, but myself as well. I have learned so much through these sessions about a variety of different topics. You know, sometimes you forget what it's like to be a middle schooler, but it is always great to take a trip down memory lane. Case in point, these tutoring sessions offer great guidance for these younger students. Now that I can help be a mentor for these students that need help, there isn't a better opportunity that I could possibly pursue. I'm just glad I can be the person I needed when I was in middle school." 
Kevin's time tutoring Kayden came about through what one could call a small mistake.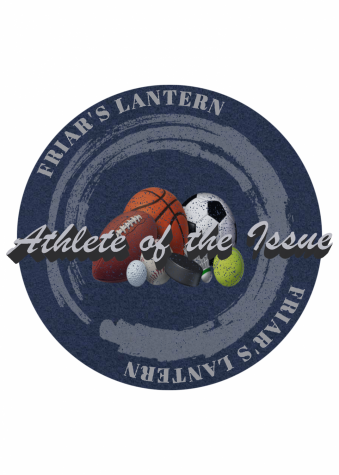 "Now I can laugh about it, but actually, I accidentally missed one of my tutoring sessions when I was required to staff the center. I was sitting upstairs in the CSI during one of my open periods when I received an email from Ms. Sweeney asking for guys to help staff the center because it was lacking members. I asked if it would replace the session I missed, and Ms. Sweeney approved it. I began my session, and the first person to walk through the doors was Kayden Wallace. Kayden and I had a strong connection already, and he felt comfortable coming to me for help. After that, history basically wrote itself." 
With a dedicated classmate willing to continue his work outside the typical call demanded from a tutor, Kayden Wallace commented on the whole experience with Kevin. 
"It wasn't easy with so much going on. We had games, practices, theme parks and time to swim. My dad said 'Get used to it because that's how it is in college; early mornings, long days and, a lot of times, late nights.' Kevin really helped me stay focused through it all. I realized what the Malvern Brotherhood is all about!" 
Kayden's magnificent accomplishments on the football field are heightened by the drive he has to continue his school work outside the classroom. With his time to enjoy vacation and compete with his team, it is incredibly admirable that he sacrificed this time to continue to strive for academic success that many would only wish to remain steadfast in.
"My parents always stressed to me the importance of being an athlete and a scholar so I understand the importance of prioritizing my education before sports. All season is challenging between managing my academics and football but as long as I don't procrastinate and I plan my days and weeks it's not too bad."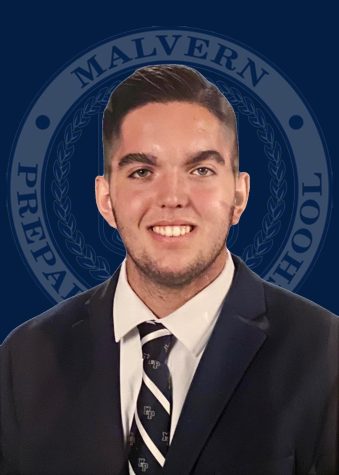 His academic dedication was not unnoticed. Mrs. Krause, a teacher and one of the many organizers of the Peer-to-Peer Learning Center, , spoke about Kayden's commitment to his assignments despite so much going on around him. 
"I was so impressed with Kayden's focus despite all the many distractions and excitement when he was in Florida. Even after the Championship game last Friday, Kevin found Kayden to finish out his assignments and take a test. It was an awesome display of dedication, hard work and brotherhood all wrapped into one!" Krause said.
As for the athletic side of his accomplishments,  this Quarterback of the Downingtown Young Whippets led his team undefeated in their regular season, seeding them at number one in time for playoffs. Wallace and his team then won their next three games to place them as the Eastern Region Conference Champions earning them a trip to the Pop Warner National Championship. Finally his team won another three games to place them as National Pop Warner Champions. 
"It felt great! It was a little nerve wracking at times but I was confident we were going to do well. As a team we've all been working hard since the first week of August. It felt really good representing not only my city but the entire eastern region and of course representing Malvern Prep!" Wallace said.
Kayden Wallace's tutor Kevin Miller was once in his tutee's shoes. With the emergence of the Peer-to-Peer center and its subsequent tutoring (primarily made up of Ms. Sweeney's writing seminar class), Kevin is able to help other students, like Wallace, who are in a similar situation as him.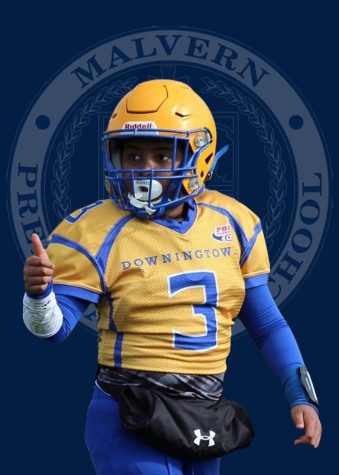 "Tutoring my fellow brothers brings me great joy because I was once in a situation they were in. When I first came to Malvern in eighth grade, I struggled a lot. It was something new that I was never used to and it took a lot of adjusting. I always remember thinking to myself, I wish there was someone to help me through this transition. While I received a substantial amount of support from faculty and staff, I always wished there was a student that could explain his story and see if it related to mine. While there wasn't a peer to peer learning center available when I was in middle school, I continually met with faculty and staff to fully understand the Malvern Experience. If there was a Peer to Peer Learning Center available when I was in middle school, I'm sure that would have helped a lot. During each of my sessions, I remind myself to be the person you always needed. So to help my fellow brothers out, knowing what they are going through, brings me a ton of joy knowing that I can help them out. When this opportunity became available, I didn't even hesitate because the first thing that came to mind is that one of my brothers needs help and I can help him. Of course I can't say no to that!" 
All the extra work put into the program by the two young men was certainly fruitful. Mrs. Krause reported that Kayden's experience with Kevin has greatly improved his academic performance and helped him gain more from his sessions with Kevin. 
"It was a huge success on so many levels. Not only did Kayden complete all the work we asked of him, Kevin and Kayden's bond grew stronger. I think they both learned many valuable lessons and skills during their time together. It was a beautiful example of brotherhood and all the wonderful gifts that come with it. It was evident by Kayden's grade on his English test, that Kevin's involvement paid off, he received an A on one of his tests… As a student, if you don't feel supported or trust who you are working with, growth and learning won't occur.  For the tutor, they build empathy and skills that they will use for the rest of their academic/work life," Krause said.