The Upcoming Foundation of Middle School
The Teachers are the Building Blocks to our Success.
On the Malvern Prep campus, a lot of renovation and construction have been happening. The renovation of Tolentine has been in the process since last winter. The renovation of Tolentine has been such a big deal due to what it will bring to the Malvern experience. It will be the Middle School's home base. 
The students on campus have been buzzing for the building to finish so that they can move into the new Riley Hall. It will be renamed to honor the contributions that the Riley and Howley family made to the Middle School. Current sixth graders, Austin Turley, Dean Johnson, Michael Walton, and Jayden O'Kane all shared, "We are excited for the new building because of all the space we will have."  Another point they touched on was that they had the option to choose what furniture they would like to see in Riley Hall, symbolizing the freedom earned by students.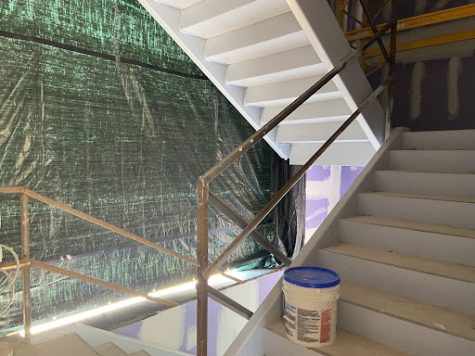 I was fortunate enough to have a tour of the new building on campus during its renovation. When asking Malvern Prep alum John Putsch, who is a worker for IMC, he said that the project is in the finishing stages, which means they have to just paint and lay down the tiling. On each floor, there will be four classrooms along with shelves outside the classroom that will hold backpacks. They are also adding a glass stairway so you can see the beautiful campus when looking out. The project should be done by late July or early August. They will also be adding a glass walkway connecting to the Vic Maggitti Pavilion.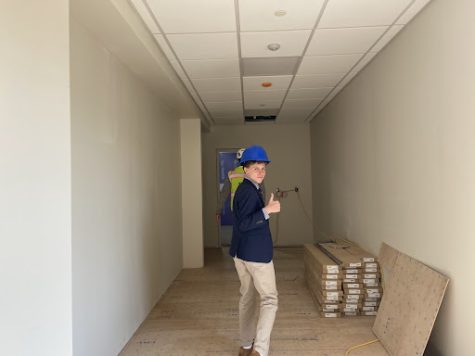 Ms. Trexler, the 8th grade Science teacher, has high hopes for the dynamic change that will be coming. She said in a recent interview, "We are really looking forward to being in our new space together. It will be great for Middle School students to have a new home on campus and a space they can call their own." Another key topic Ms. Trexeler pointed out was how easy it will be to adapt to the new space. She stated, "Teachers are able to move into the space in August, so it will be ready for students when they return. We are already in the planning process though and thinking about what we want in each classroom for the students. It always takes time to adapt to new spaces, but I am sure we will feel at home soon after the start of the school year."
Every faculty, staff, and student on campus is growing more and more eager to finally step foot into Riley Hall. It has been in the works for so long and will finally be able to be used as our new Middle School home. With the end of the school year coming, we will all come back next year having something great to look forward to.