Main Line Takeover Project Takes College Admissions?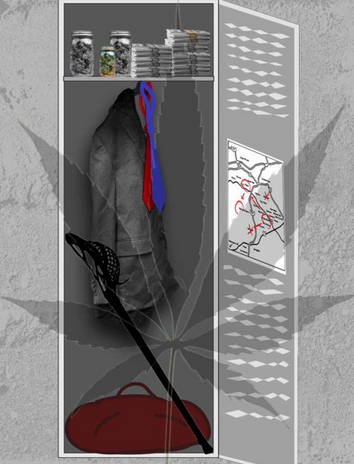 Justice Bennett '16 & Jack Marchesani '15
How has the Main Line Takeover project been viewed by admissions offices around the country? "Disappointing," but strong students stand on their own credentials.
The ongoing investigation of a Philadelphia prep school drug ring, dubbed the 'Main Line Takeover Project' by its alleged perpetrators and the headlines, made national news in late April. News broadcasters as large as Washington Post, New York Times, and Good Morning America were covering the news as students, alumni, and reputable schools had their names tarnished.
[learn_more caption="5 Facts about the Mainline Takeover Project"]
5 Facts about the Main Line Takeover Project
A ring of drug dealers aiming to acquire a monopoly of the drug trade on the Main Line named themselves the Main Line Takeover Project.
Lower Merion High School, The Haverford School, Harriton High School, Conestoga High School, and Radnor High School were identified as the target high schools in the drug ring, as well as three colleges-Gettysburg College, Lafayette College and Haverford College.
Lead by two alumni of the Haverford School – Neil Scott (25) and Timothy Brooks (18).
On April 21, 11 were arrested in association with the project, including 2 unnamed minors.
Confiscated items included approximately eight pounds of marijuana, three grams of hash oil, 23 grams of cocaine, 11 grams of MDMA, $11,000 in cash, a loaded AR-15 rifle, a loaded 9mm handgun, a .22 caliber AR-15 rifle, ammunition, and other items.
J. Bennett
[/learn_more]
The BFC was curious if the national headlines had reached college admissions offices, and if this story would have any effect on admissions considerations for students from the Main Line.  Sarah Quin, Assistant Director of Admissions at Vanderbilt University in Nashville, Tennessee answered a few of our questions.
Q: Are there any areas or regions where the first time you see it on an application you associate it with something?
A: I have worked with students in PA and DE for the last five years so at this point I have come to expect certain traits from my students. My job, however, is to remove bias and expectation and read every applicant with a blank slate. If I read an application with a certain pre-existing expectation and a student doesn't meet that expectation, I could unfairly judge a student. It is important to expect the best from every applicant but also to be sure to read a student with bias or judgement.
Q: Is there any classification of certain areas having certain traits?
A: Every area has certain traits – both anecdotal and factual. Anecdotal traits can help admissions counselors plan travel, decide which issues to address with students or parents. Factual traits, however, can be even more important. One factual trait that is very important in admission is yield – how many of the students who have been admitted will accept the offer of admission? Yield traits determine the final shaping of the admitted pool and each area has a different yield percentage. The Philadelphia area has a yield percentage around 40%, which helps us with our enrollment management models.
Q: What do you associate the Main Line of Pennsylvania with?
A: I associate the area with highly motivated, well prepared students. I grew up in the Lehigh Valley, in Easton, PA, so am always happy to come back to PA to work with students with whom I feel I can relate to! Students from this area are well prepared for the college search and often sure of what they want. I am impressed with students, parents and counselors from the area.
Q: Did you hear of the Main Line drug incident?
A: Yes.
Q: Do you associate that incident solely with the involved schools or the entire Main Line?
A: Honestly neither. I am certainly disappointed to learn about this story but don't associate the schools or the area with the actions of individuals.
Q: Will the Main Line drug event affect admissions for Main Line Prep schools?
A: No. We judge every candidate on their own accomplishments and credentials.
According to Ms. Monica Hernandez, Admissions Representative at Notre Dame University for Pennsylvania, "The recent events will not affect our impression of strong students from high schools in the area." She associates the Philadelphia Main Line with strong schools and students fortunate enough to attend them.
"The first thing I associate a student with is their high school," said Hernandez.