An inside look at the everyday life of Ensign Ted Pease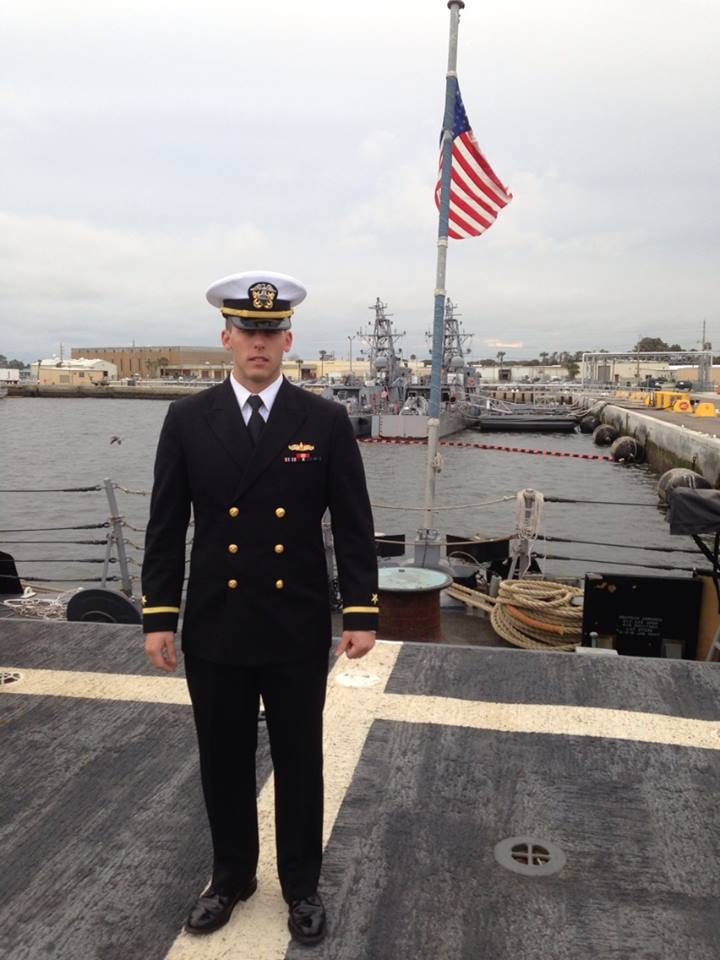 Malvern has a reputation of producing young men who excel in whatever they may do in life. Many of our alumni strive after goals in the business world, goals which allow them to wear button-downs, tie optional. However, every so often, a Friar can be spotted wearing a uniform.
Malvern alumnus Ted Pease '08 fits this criteria very well. Pease goes to work each day wearing US Navy-issued clothing, as a Surface Warfare Officer with the US Navy onboard the USS Taylor.
Pease's interest in joining the Navy was with him long before he was commissioned. Upon graduating from Malvern, Pease chose to study economics at Penn State University, During college he was accepted into a Navy Baccalaureate Degree Completion Program (BDCP) program, which allowed the Navy to help pay for schooling. In July of 2012 he began Officer Candidate School and a few months later, on October 19, he was commissioned.
After his commission, he was assigned to the USS Taylor. This assignment carries many opportunities and responsibilities. Pease is a Surface Warfare Officer. Typical tasks at work include standing watch as Officer of the Deck, managing the ship's Close in Weapon System (CIWS) weapon system, and taking care of the men who look up to him for leadership.
Pease may work hard, but the navy has allowed him to play hard as well. Through his service he has been given the opportunity to travel all over the globe. Some highlights include Barcelona, Naples, and providing US presence and security off the coast of Sochi during the Winter Olympics. More travels around Europe in the near future are in store for the USS Taylor.
For any Malvern students who have an interest in military service, Pease says to definitely pursue the field. The opportunities presented and rewarding career path makes each day interesting.
"Some days are hard, but when you're driving a 450ft ship through the ocean at 30kts while shooting every gun on the ship at a target you realize that it's definitely better than sitting at a cubicle writing a TPS report," said Pease
Thank you to Ensign Ted Pease '08 and all of the other Malvern military alumni for your service.