Campus Hero of the Issue: Mr. Tony Carini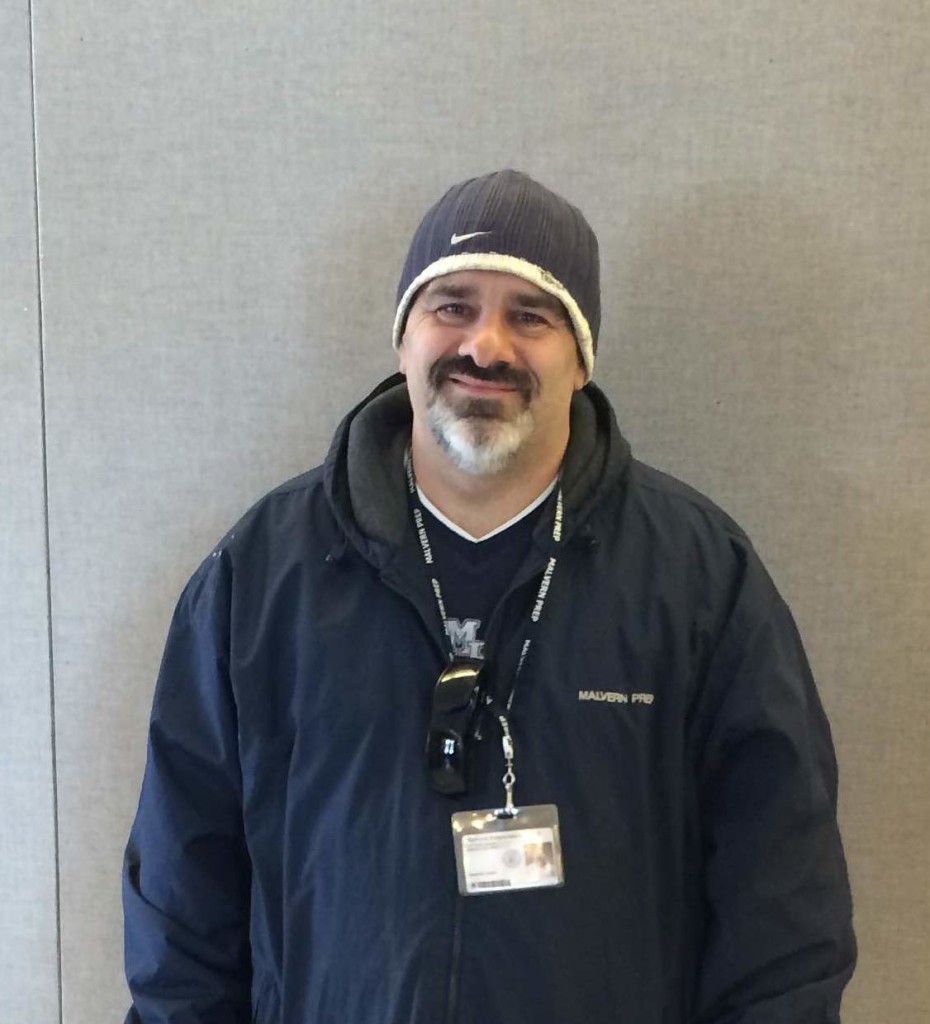 What is it like to work on the crew that keeps Malvern safe, clean, and looking great?
Colin Price '18, Desmond Papariello '18
In this new monthly feature, we will be profiling the people who keep Malvern going from behind the scenes. First up, we talked to Mr. Tony Carini of the Maintenance staff.
Where are you from? What's your background?
I am from Drexel Hill, I was there from 1965 to 1982. I went to Bonner, class of '82. My family moved out of there to Broomall and I met my wife. She also was from Drexel Hill, she went to Prendi. And that's where we reside now.
How long have you been at Malvern?
I am in my tenth year, I started in September of 2004. I will be in my eleventh year in September.
Are you doing the same thing you were doing when you started?
Actually, I had a very unique schedule because my daughter was very young and I wanted to be able to take her to the bus. My wife is a school teacher. Malvern was very gracious by allowing me to keep my schedule and take my daughter to the bus – which is really important. You guys will see as you get older that you will want to be able to take your kids to the bus, especially in the world you live in today.
So you have a daughter, she goes to Villa?
Yes.
I hear she's in the play?
Yes, she is. She has always been interested in theater, and it was always a dream of hers to be on the Malvern stage.
Is it different being involved at Malvern so many different ways now?
Yeah, I think I find myself doing more with her at Villa and being at Malvern events, I love being around people, you know I'm a people person. Any time theres something going on like Empty Bowls, and B.A.S.H, I love to be a part of it and I love to volunteer. Its a great thing.
What is a typical day like for you?
I'll get here at 9:30 in the morning, sometimes I get here earlier to drop my daughter off for swimming. If that's the case, then I'll go to the gym and get a workout in then. Since I don't have to be in till 9:30, I will grab some breakfast, and hang around a little.
Then once we get in the shop there will be emails for all of us of things that need to be done around campus. Each email will have a name on it of who needs to do what. My boss Bruce [Smith] will assign everyone something. We will just pick up an email, and start to get our work done.
Is there anything Malvern students do that makes your job harder?
No, not really. You guys are pretty good. It's just when you guys walk in mud, and then walk into buildings. Sometimes the mud is tough to get out of the carpet.
Favorite ice cream flavor?
Mint Chocolate-chip, the green kind. That is my favorite.