Counselors and Registrar attempt to keep class changes small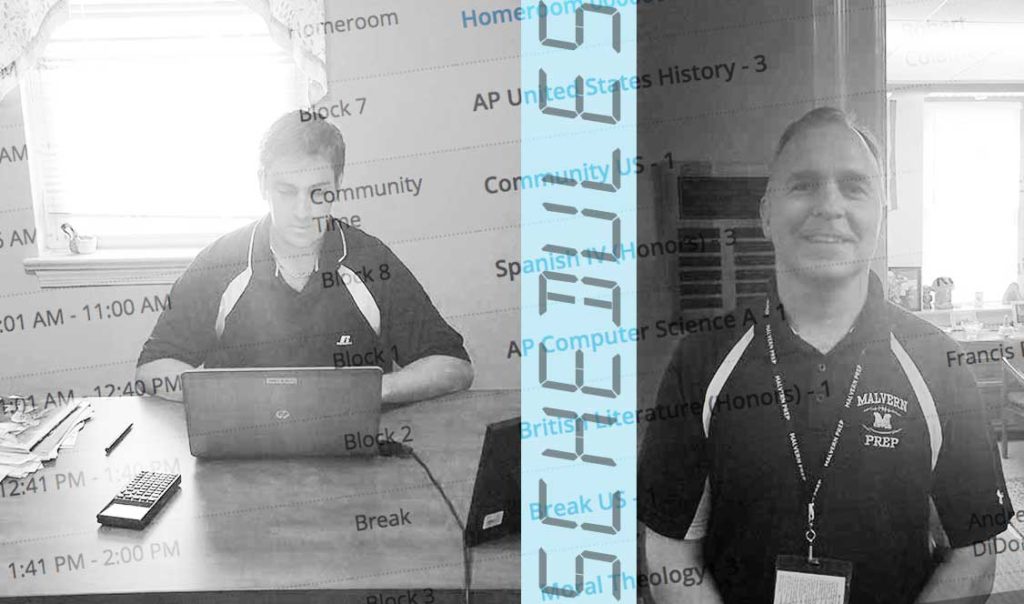 Luke McClatchy
September 27, 2017
Adding and dropping courses isn't as easy as you might think.
This year, Malvern had three days as the add-drop period for classes. Behind the students' mad scramble to get their desired courses, School Registrar Mr. Michael Koenig and the counseling department work hard to make sure everything is in order.
Koenig first has to look at the student's current schedule and what classes he takes. The more specific the request given, the easier it is to comply with the student's needs, according to Koenig.
"If the student has a specific request it's easy for me because I can just put that request in there and see where and when it fits and if I have to move classes around," Koenig said.
Counselors have to make things work and move things around for students too. Head of School Counseling Mr. Paul Simpson said the counselors need reasons from the student for adding/dropping the classes.
"We don't add or drop no questions asked," Simpson said.
The counseling department also has to look long term on the decisions the students want to make. The key is maintaining balance for the student's classroom rigor and his well-being.
"If a sophomore is dropping from an honors class to an academic course, we want to make sure they are aware of the possible consequences regarding the college process and transcripts," Simpson said. "You also have to find that mental health balance too."
Koenig said he tries to keep balance within classes because he does not want to overload teachers.
"When I start moving classes around I have to be sensitive to how many students are in the class. Say if you want to move to a class that already has say twenty or so students. I might not want to move you into that class and try to find a different solution to it," Koenig said.
According to Koenig, it is almost a domino effect when changing schedules.
"Sometimes it's like, 'Oh, this class affects this class, which then affects this class and so on,'" Koenig said. "And sometimes there really is no solution."
The way they approach the schedule depends on multiple factors.
"For example in years past, the students sign up for their classes in the spring. In the summer, we create sections based on how many students sign up for the class while also accounting for how many students will pass the placement tests," Koenig said.
The strain of swapping classes doesn't fall only on the counselor, according to Koenig.
"It can put a lot of strain on a student, and they might go home and talk to their family about it and discuss if it is better long term to make one choice or another, and that is where the counselors can get involved," Koenig said.
There are times when the department has to add another section during the school year, but it's not often that it happens.
"Yeah it's kind of a pain to do but it's not terrible, we usually identify that by the first few weeks of school, and it's usually another four to five hours of work for me," Koenig said.
Going to your counselor to change a class isn't a guarantee it will happen, either.
"More often than not we have to tell the student who is trying to change classes that it just might not be possible to do this, unless there is a compelling reason to swap," Koenig said.
The main goal is to make the class changes seamless for both students and teachers.
"Our first goal is to do everything with minimal changes. It is a lot of compromising on both sides," Simpson said. "We always try to come forward with a variety of options and keep the changes small."