Snap Map leads to M.E.C.O. questions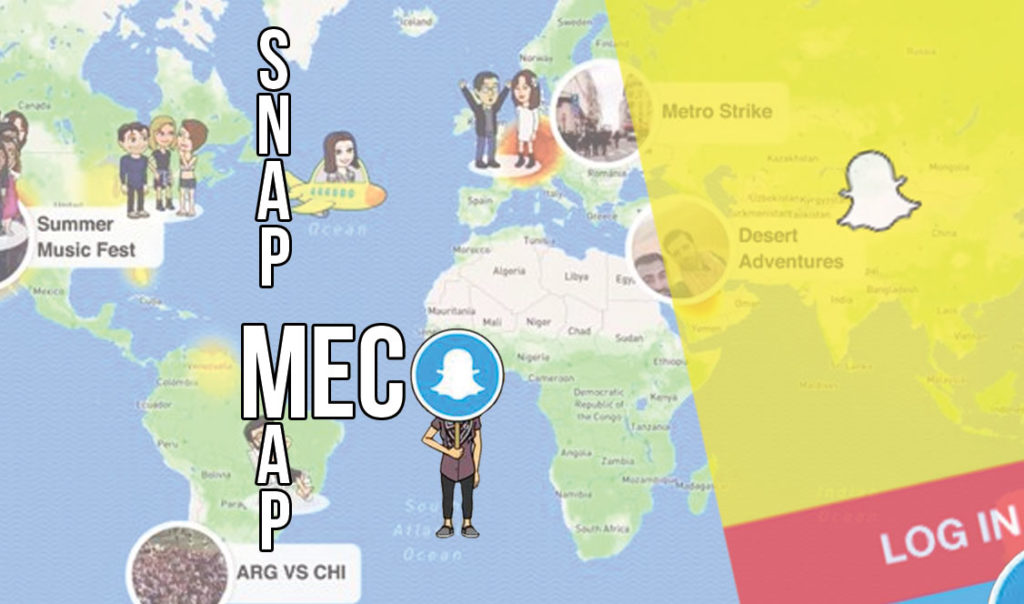 Quinn McCahon
November 4, 2017
Actually keeping streaks or location actually leaked? The world may never know.
On the weekend of September 22, some students speculated that a feature in Snapchat called Snap Map leaked the location of the senior M.E.C.O. (Malvernians Encountering Christ in Others) retreat to future candidates.  
Snapchat created a new feature in their update in June called Snap Map. Snap Map lets you share your current location to your friends and is updated when you open up the app.
"The students don't know where M.E.C.O. is and it's kind of an unwritten rule not to tell people," senior M.E.C.O. Leader Liam McKnight said. "You don't know where you are going before so when you get there, it makes the experience even better."
There is a no phone policy that is explained to students and parents in a meeting before each M.E.C.O.
[perfectpullquote align="right" cite="" link="" color="" class="" size=""]"My advice is to find someone as far away as possible and have them take your streaks and turn on Snap Map. Keep stirring the pot and create a little bit of excitement, so people get talking about it— and furthermore the confusion about where M.E.C.O. is."
-Brendan McDonough '17[/perfectpullquote]
"It is our expectation that their kids would not bring their cell phones," Co-Director of the M.E.C.O. program Mr. Andrew DiDomenico said.  "If we see the phone, we tell you to put it back in your bag."
So if there a no phone policy is enforced, how would the location be leaked?
"When we got home from M.E.C.O., there was a bunch of rumors flying around that one of the candidates left his Snap Map on which would give their location," McKnight said.  "A bunch of people not on M.E.C.O. saw that and thought that's where M.E.C.O. is."
September M.E.C.O. candidate and current senior Danny Taylor was troubled at the situation.
"It's definitely upsetting that people really thought it was the location," Taylor said. "I heard the M.E.C.O. kids were talking with some of the leaders, and some of the football kids thought that location was given away but it truthfully wasn't."
Senior Brendan McDonough was the student whose Snap Map was on during the September M.E.C.O.
"I can say that it was not me in that exact location," McDonough said. "First, people zoomed in where the [location] was and it was someone's house. And second, hours later, she was on the highway.  I think that kind of cleared things up."
Merion Mercy Academy senior Annina Baccile was on McDonough's Snapchat keeping his "streaks" during the retreat.  Streaks are when you send Snapchats back and forth with someone for consecutive days.
"I don't know if I can trust that many people on my Snapchat," McDonough said. "She was a good person to do that."
Baccile clarified what happened during the weekend of September 22.
"McDonough asked me to keep his streaks because he knows that I would not break the guidelines that he requested," Baccile said. "When Brendan left, I was visiting a friend who was evacuated from the University of Miami because of Hurricane Irma."
Baccile had McDonough's phone, which led to students assuming that her location was the actual location of M.E.C.O.
According to Wired Magazine, Snap Map is an opt-in feature.  Once you update the app, you are brought through a tutorial on how to use Snap Map.  After the tutorial, Snapchat gives you three options: all your friends, select friends, or only me Snapchat.  
The "only me" feature is called Ghost Mode where you choose to not share your location with others.  Although you don't share the location with others, you can still see your friends locations who have Snap Map on.
Although students going on M.E.C.O. can put the feature on Ghost Mode, McKnight has some advice when it comes to bringing a phone on M.E.C.O.
"Everyone is kind of tentative not being with their phone," McKnight said. "Once you get there, you'll see it's good to step back and have an experience. Take the time and enjoy the moment and not be looking at your screen all day."
However, when it comes to finding someone to keep your streaks, McDonough has a different approach.
"My advice is to find someone as far away as possible and have them take your streaks and turn on Snap Map," McDonough said. "Keep stirring the pot and create a little bit of excitement, so people get talking about it— and furthermore the confusion about where M.E.C.O. is."