A look back on the 2020-2021 schedule
The 2020-2021 school year has gone through many changes, but with a daily schedule that was new to everyone there was bound to be some challenges and controversy.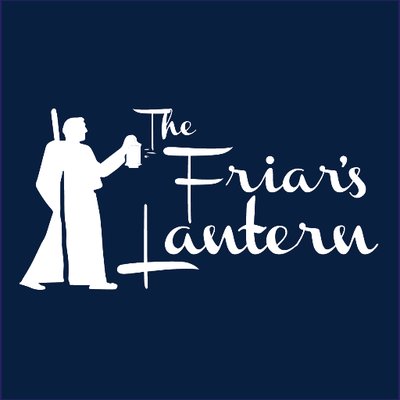 Teachers, students, faculty and staff all have their own opinions of the daily schedule as well as the topic of term versus semester. Each of them have expressed their thoughts on how these changes have affected them and what they hope to see in the future. 
After feedback from teachers of various subjects, students from each grade and the administration there is a clear consensus that a term based schedule is preferred over the five block day semester schedule that was used in the previous school years. 
While it appears that this year's term schedule is more favorable than the schedule of previous years, both teachers and students alike have expressed a number of areas where they felt the schedule has fallen short or have had difficulties adjusting to. 
"From feedback that I've heard, a lot of the students seem to really like it. From what I'm hearing, there are at least a lot of students who have said 'I like it', because they can focus on four classes," Mrs. Susan Giordani P'21, English teacher and ninth grade academy leader said.
Rising senior Jack Walter agrees that he is a fan of having terms as opposed to semester, explaining how having only four classes is preferred. 
"Having only four classes allows me to focus on less at a time, which can help me understand and learn my different subjects more thoroughly. Also, it allows me to participate in more after school activities and gives me more time to workout," Walters said. 
Current senior Julian Williams expresses the same idea; he feels that the terms are more helpful for him rather than the semester based schedule that was in place for the past few years.
"I actually really enjoyed this term based schedule that we had this year. [It] gave me more time to focus on a specific class that I may or may not be struggling in, and having it everyday uninterrupted helped," Williams said. "Being able to put my all into one to four classes every couple of months is way better than having to disperse my efforts over a semester based system in my opinion."
Mrs. Molly Morse, upper school Latin teacher and curriculum coordinator for the language department, who taught virtually for most of the year, feels that the terms allow her to devote more time to each of her classes, a bonus that she really enjoys. 
"I personally have really enjoyed the term schedule, because I think it gives everybody more time to focus on individual classes. My situation is unique because all of my classes are different, but that kind of mimics a student's schedule in some way. So I really appreciate having that time, to really give intense attention to classes at a time," she said. 
Mathematics teacher Mrs. Heather Canavan P'19, '24  also expressed how she favors the terms as opposed to semesters for her classes. 
"I like meeting with the students every single day. I think that gives me continuity that I didn't have before," she said. 
As a parent, Canavan feels that she likes the schedule even more than as a teacher and really sees the benefits of terms when thinking about her son. 
"I actually think from a parent perspective I loved it even more than as a teacher perspective. I really thought it was nice for him to be focusing on those four classes, then get a break and then come back to those four classes," Canavan said.
Giordani, also the parent of a senior, agrees that she really loves the idea of terms from that perspective.
"As a parent, I like that too because I feel like my son can focus on those four classes and get absorbed in them and not have everything else to juggle and to manage, especially right now with the whole world we're living in," Giordani said. 
While some teachers and students have felt that the break between terms one and three and two and four were very difficult to handle, Canavan actually feels that her students have benefited from the break between terms. 
"I actually liked the break that we had, I think it gave students a chance to refresh and take a break from those subjects, and I felt when they came back they were ready to go," she said. "To be honest, I planned a big review for that [first] week [back], but the students were so ready to just jump back in, I didn't even have to do it," she continued.
While Giordani understands the difficulties students face with the gap between terms, she feels that for her English students the break is helpful for them to grow as writers. 
"I think sometimes it's good to step away from certain subjects because then you can focus on others and see through a different lens," Giordani said. "For instance, say that you have an English course and then you switch to a Social Studies course where you're still getting the writing that you need, but you're just seeing it through a different lens."
"It's really neat to see when the students come back how they've taken what they learned the first term … and really applied it. They're so much better at it with the next term because they're applying it to their other classes," she said. 
Morse expressed that while the big gaps between her classes are not too difficult she realized that it can be very challenging for other teachers in the language department. 
"The cons of course are the big gaps in between the terms. I think for my particular subject, it affects Latin less than the other languages, but within my department, I know that's a big concern because with modern language in particular, you have to practice it with consistency," she said. 
On the other hand, from a students perspective, the gaps between terms seemed to be one area where it was quite challenging to retain the information from classes between terms. 
"I think that a con would be that I just forget things. Over the period of the other term, I felt that I forgot much of what I learned and what I needed to have in my other classes to prepare for the next term," sophomore Jack Filograna said. 
Williams had similar thoughts about this topic and even brought up one of the positive areas that a semester based schedule could bring.   
"Not saying that we forget everything between terms, but the fact that a review class is needed takes up time that could have been used to learn a new subject," Williams said. "This is where I see the positives to semester based classes. It's more streamlined, allowing for a constant pace between units."
Giordani acknowledges the difficulties students are facing, particularly with the rigorous course load many upperclassmen have. Given that she is also the ninth grade academy leader, Giordani has worked with Mr. Patrick Sillup and the other academy leaders to construct the schedule for next year, trying to improve the schedule as much as possible.
"I do hear that struggle and I know that next year we're really working on balancing. The other complaint that I heard was that some of the kids get frustrated because, especially if you're taking AP courses you might have a big, heavy load one term, and then you're really light the next term. So if there's a way you could even that out, which they're working on doing," Giordani said.
Walters and Filograna  can both attest to the challenges of having an unbalanced schedule and the difficulties that have come with it. 
"The only tweak I would make to this schedule is to distribute the classes more evenly. One term I had one challenging class, two electives, and an open," Walters said. "It was nice to have a lot of freedom during this time, but my next term I found myself having four pretty challenging classes that took up a lot of my time." 
Similarly, Filograna said "[One con] is that I have two of my hardest classes in one term, and without a study hall, it's somewhat difficult to manage."
Due to the change of semesters to terms, many teachers found themselves having to adjust how they used their time in class and what exactly they had to teach within the time frame. 
"I feel like I've streamlined it where I'm picking and choosing what's really important. I feel like when I came to Malvern, that's one of the big things that I noticed the changes I noticed that the teachers really give assignments that apply to what the students are learning and really want to enhance their learning and it's not just do this to keep yourself busy and practice at 100 times," Giordani said. 
As for a science class, Mr. Matt McDonald'13, also had to make some changes to how he conducts his classes and what he does in class versus out of class. 
"We have had to make it a lot more asynchronous. I actually teach the same course, Integrated Science II, with Mr. [Louis] Osinski and Mrs. [Anna] Geider and we started doing notes completely out of the classroom. So we'll record the notes videos, and we'll say, you guys can go and copy your notes at your own leisure at your own time," McDonald said. 
On top of the extra work that is needed to be given outside of class, McDonald also had to make some changes due to the restrictions of the COVID-19 pandemic. 
"With COVID, it's been difficult to do more hands-on activities which are a lot more engaging; next year, I don't think that'll be quite as much of a concern," McDonald said. "So it's affected what we spend class time on, and we give students a little more responsibility at their own time at home. Aside from that, it hasn't really changed other than the pace of it, the pace has definitely quickened up."
Even with all of the difficulties that had to be taken on, McDonald still prefers terms over semester. He sees one of the benefits of seeing his students everyday, especially when it comes to doing science labs. 
"With labs, it's very important to do that every day, [if] we're doing a lab with a live specimen in a biology classroom, you can't wait. If you're doing a dissection, waiting is an issue. So, in that sense it's great. I think there's a lot of benefits to seeing students every single day," he said. 
In addition to the schedule change in regards to the structure of terms, there were also many other changes that affected the daily schedule which included Brotherhood Days, homeroom, lunch, and start and end time of each day. 
In the beginning of the year, each grade came onto campus for Brotherhood Day about twice a month, but mid year, it was changed to coming in once a month with thirty minute morning classes each Wednesday. 
While Canavan does find it somewhat challenging to utilize the thirty minute Wednesday blocks, she feels that the change mid year to have classes on Wednesdays as opposed to being entirely off was an effective decision. 
"I think it's better for you guys to have that continuity of getting up every single day, it was almost like previously there was a weekend in the middle of the week, and I felt it really made it tough to get you guys moving," she said. "I would notice that on Thursday mornings, It was almost like it was Monday morning for the students and so I think that continuity for you guys is really important." 
With students, it appears that Brotherhood Days have really worked well and many students have enjoyed a little break during the week. 
"I think that Brotherhood days are a break in the middle of the week and I can catch up on my work if I need it," Filograna said. 
Walters agrees that Brotherhood Days were a success.
"I thought that the Brotherhood Days on Wednesday were nice, especially when you are on campus. Having different events or meetings on the afternoons of these days while still having shortened classes was a nice break from our regular schedule," he said. 
Both as a parent and teacher, Canavan is also a huge fan of having a later start time in the morning. 
"I think the start time is good; we're a little later this year. And there's a lot of studies that show that kids do better when they have a later start time so I think that's been good for everybody to have that later start time. Kids are awake when they're in first period, they're not just sitting there," Canavan said. 
Having school start late has been a huge hit with students, allowing them to sleep later and get ready for their day. 
"I love that homeroom starts at 8:45. This allows me to wake up at 7:45 every morning. Sleep is something you can get enough of, so waking up 45 minutes later than last year and the year before is a nice luxury," Walters said. "This also allows my Catholic Athletes for Christ club to have meetings in the morning before school starts, which I believe is something that works and isn't too early to do," he continued. 
Not only did the school day start later, it also finished earlier than in previous years. While it seems that it has been very popular among students and faculty, the end time can interfere with sports practices, causing a large gap of time for students. 
"One problem with this is most coaches weren't able to adjust to this new schedule and practices were at the same time so some kids were waiting for about an hour for practice to start," Rooney said. 
One of the other major changes this school year included the change in homerooms with the addition of home bases. The change allowed each grade to have a space designated for them to be a communal area for open periods, virtual classes, and lunch. 
"One change that I felt helped the school was the addition of home bases. It was nice having all the freshmen in one spot as a kid just coming to the school. It allowed me to easily build friendships and get closer with some," Cormac Rooney '24 said. "In addition, having a lot of the freshman teachers there throughout the day made it easy to ask questions or meet with them about your performance in class."
The added time between classes seemed to get mixed reviews with teachers and students all feeling differently about how effective they were. 
"I thought the time between classes was a little useless. There isn't much someone can get done in ten minutes and I found myself usually just talking to friends or waiting in the classroom of my next class for it to start during this time," Walters said. "I understand that the time is supposed to be a little break, but I would honestly much rather have a longer lunch period than a ten minute break between classes."
While Canavan doesn't mind having the time between classes, she feels that it might not be as necessary next year, given that the hallways will be easier to maneuver with less stick COVID-19 protocols. 
Thought the time between classes was fine, maybe, maybe, now that if we get to a point where the hallways are, you know, I don't think we would need that much time between classes
On the other hand, some of the teachers really enjoy the time between classes. 
I think one thing that's really worked is that time between classes. I think there's a nice little time to shift gears for students and for teachers, also like a little mini conference you can fit in there too so students stay after you can have a few minutes, or even, you know, if you want to go early, the kids can meet up with you.
Given the wide variety of thoughts amongst students, teachers, parents, faculty and staff, the task of creating a new schedule was a challenging one. 
"All of that information sort of went into the pot, if you will, and you start to mix it up and see what's going to happen," Sillup said. "I worked with our academic leads who oversee and supervise all of our faculty, so that's running to them – what would you like to see, how would you like to see it."
The process of composing a schedule that would work for everyone was neither a quick, nor easy task. 
"It was a multi month process where we designed multiple schedules, each of the academic leads came up with one. We then paired it down and said based on what you've offered, let's condense some of these, let's add some of these, let's get rid of some of these," Sillup said. 
After meeting with multiple members all across campus, from Mr. Ted Caniglia (Director of Financial Affairs) to Mr. Tom Gray "from a lunch service perspective," and understanding what needs to happen in terms of transportation, Sillup said they were able to get a better understanding of what needed to be done. 
"Then we came down to a couple more, and said these are sort of schedule A, schedule B, what do you think, and then we worked together with those academic leads and we edited it one more time," Sillup said. 
Next year's schedule includes the same start time, something very popular amongst students and teachers, extended time for lunch, and the return of community time to allow for more flexibility during the day. While the start time has not been changed, the school day has been extended back to its normal time (pre – COVID-19) which gives students time to meet with teachers at the end of the day. The time in between classes has been extended from ten minutes to fifteen minutes which now gives everyone time to conduct meetings or discussion in between classes. 
After everyone was on board with where the schedule landed, it was taken to the Caritas Committee and the Leadership Team to be finalized. 
Sillup said "I think what students can expect for next year is that the schedule itself feels familiar; I think there's some new wrinkles, in a good way, that I'm looking forward to based on the feedback and I think it was a really thorough process, but I feel good about where we landed."