New Campus Egress
There is a new exit on Ring Road, and many wonder what its purpose is.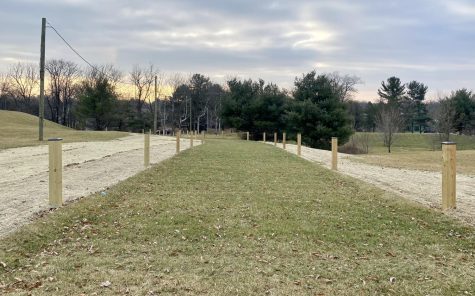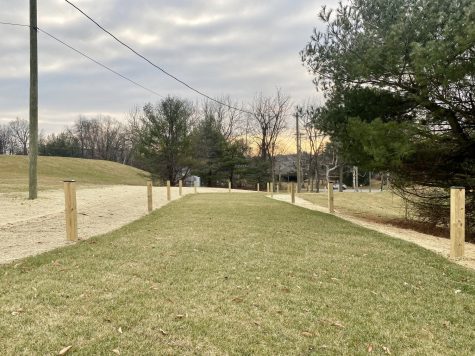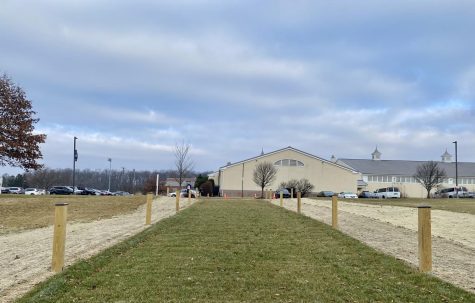 Traffic on the Ring Road has been known for its untimely backup during special events, sporting events, or anytime there's a race to get off campus. Mr. Patrick Sillup, Malvern's Head of School, would describe the current traffic flow as predictable and testing.
 "I think we are challenged when we have a special event like homecoming or graduation and the community grows exponentially," Sillup said. 
Long lines of vehicular traffic can build up during these events which is both a headache and a potential safety concern. The additional exit, which will connect to Paoli Pike, will be used specifically for those specialty events. 
The addition to campus will be the result of a long process led by the Board of Trustees at Malvern. The original idea for an additional access point on campus came in the spirit of safety. Looking at the layout of campus, the Board realized that even if a small car accident or backup occurred on Warren Avenue then everyone would be forced to wait. Because there is currently only one exit accessible by car, if there is a backup, there is no way to leave campus. The Board of Trustees also felt that an additional exit would be valuable in the case that an emergency vehicle needed to be on campus. It was later that the thought of using it during large events came about.
Once the board decided they were going to create the exit, the next step was to decide where on campus the exit was going to be. After many interactions with the township, the Board decided where to place the exit. The biggest considerations included (1) How it was going to handle rainwater, (2) would vehicles be able to safely turn onto Paoli Pike, and (3) Is it economically practical? 
The building progress started like any road would, they cleared out the area and dug a little, then they put an impervious surface down, and then put sod over it. Now an emergency vehicle can go over the exit, and it won't indent or sink into the ground. 
They also used a relatively new style for building the exit. The exit was designed in a way that eliminates runoff from going into the road, and instead the water will just go into the ground as it normally would. This is one of the ways they had to comply with the Borough of Malvern. 
In order to use the exit, police do need to be present, because they need to help direct traffic. On days like homecoming, the exit will be very helpful because now there will be both exits in use, so the time taken to exit campus is greatly decreased. The construction of the exit is not only a win for practicality, but from a safety standpoint. 
"It is terribly necessary," Mr. Sillup says.