Trials and tribulations of the Duffy door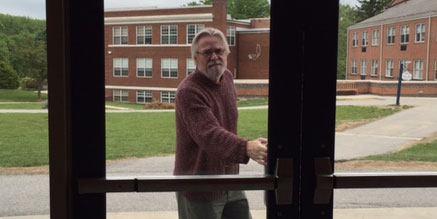 The "Do not use" signs are down, but does the door really work?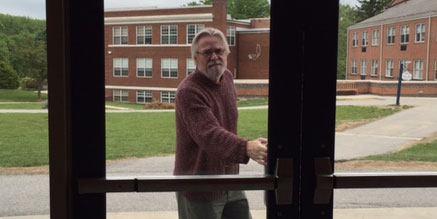 The Duffy front door has been broken since the first quarter this year. It was finally (almost) fixed this month after months of waiting.
"A few years into the new Duffy building, the door starting having trouble. Since then it has been fixed and repaired on a continuous basis,"  Ms. Jackie White, Arts Department Leader, said in an email interview. "It [had] finally reached a point of disrepair."
According to Head of Maintenance Mr. Bruce Smith, Malvern Glass put a temporary fix on the door when it first had problems. "We thought that was crazy because it's not that old of a door or building," Smith said.
Ms. White pointed out that using both doors made the issue worse.
Smith said that a total of three companies have been involved in fixing the door. He explained that for the first year after Duffy was constructed, the building was under warranty, but now Malvern only gives the company who constructed the building an opportunity to propose a fix.
According to Smith, all three companies had differing views on how to replace the door. The best solution would be to get new doors. That could easily cost up to $10,000, said Smith.
"There was a lot of time in there [before it was fixed]," Smith said. "I don't know whether it was just them ordering parts, or communication between Malvern and the people repairing it. And then Malvern Glass drug it out for a while also."
Throughout the year, Duffy hosts plays, performance, art festivals, and external events. The Duffy Theater can seat 585 people – all of whom had to travel through one door.
Some students thought that the broken door was an eyesore and an inconvenience. "There were a lot of people commenting on [the door]," Michael Gormley '16 said. "It was chaotic and causing problems, and I think it's a bad image on someone who wouldn't really know Malvern."
The Duffy Center is the staple point of Malvern Prep's Arts Program with its state-of-the-art Theater, recording studio, band room, ceramics room, studio art rooms, photography darkroom, graphic design room and a sculpture workshop.
As of our publication date one side of the Duffy door still can not be opened from the outside. Smith noted it's most likely a latch problem. "I'll have to get those door people to come back out," he said.