'S'lounge' finally back on Malvern Prep's campus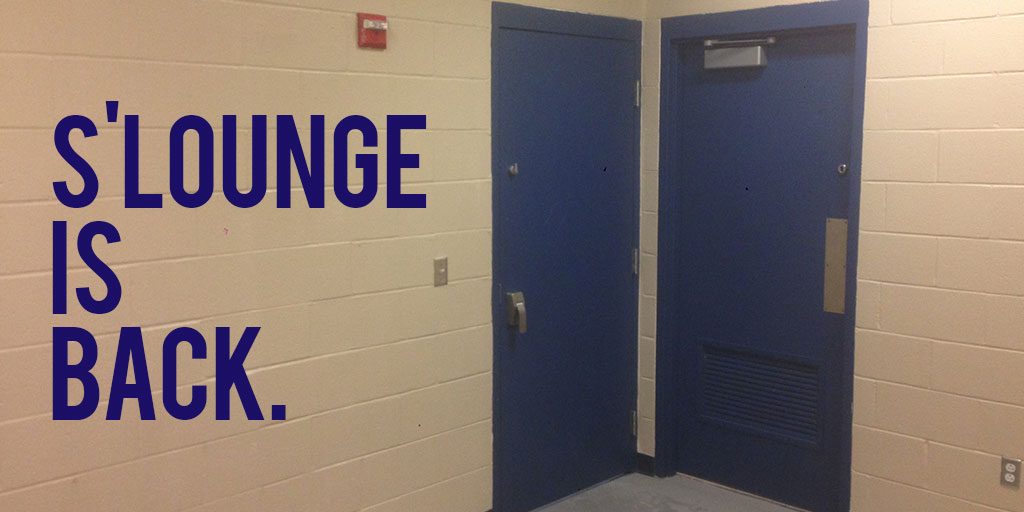 Jerry Curran
October 25, 2016
According to school leaders, students will have to take ownership and responsibility to keep this tradition going.
After a year of having no senior lounge at Malvern Prep, the spot has been restored for the Class of 2017 with a locker room in Dougherty Hall.
However, great responsibility comes with such a privilege, and Head of Upper School Mr. Ron Algeo looks for senior leadership to kick in.
"The positive effect of the lounge is the idea of senior leadership and ownership, and it will be very critical for this all to work," Algeo said.
Algeo said he really liked how two seniors in Student Council stepped up in the search process, and that he appreciated the time that they spent looking for the perfect spot. "Rich Heany and Justin
Titchenell were very helpful in the search process," Algeo said.
The class of 2015 was the last class to have a senior lounge. When the science department turned that space into the science resource room, it left the class of 2016 with nowhere to go.
[perfectpullquote align="right" cite="" link="" color="" class="" size=""]"We hit some bumps in the road, but it feels great to finally have a place to hang out,"[/perfectpullquote]
After a long search, Student Council President Rich Heany '17 is proud to say the "s'lounge" is back. "We hit some bumps in the road, but it feels great to finally have a place to hang out," Heany said.
With the senior lounge set to be finalized soon, Mr. Algeo said that he thinks there will be problems with the lounge, but he will look to the seniors to be leaders and hopefully pass down this leadership to next year's group.
"Taking ownership will be the biggest thing," Algeo said. "I had already spoken to Rich and his team about how obviously Mr. Dougherty, Mr. Poce, Mr. LeStrange, and myself all have concerns and anything from guys screwing around in there, or somebody getting hurt, or breaking something in there, from guys skipping class to guys just being unruly loud and messy."
Dean of Students Mr. Tim Dougherty said that he will be keeping a close eye on the lounge, but it is in a good spot. "The perfect senior lounge would need adult supervision nearby; it would have to be in higher traffic areas and away from classrooms," Dougherty said.
Algeo has also come up with a protocol to keep the lounge under control by getting help from the students. "When I met with [Heany], I said, 'someone is going to mess up somehow.' And what I asked [Heany] is, what are you guys going to do about it?"
"[Student Council] came up with a protocol, so when something happens I'm going to go to them first and let them deal with it," Algeo said.
Heany confirmed this plan. "We plan on keeping the s'lounge under control by laying down some rules; for example, no cursing, no horseplay, and no vandalism," he said. "If you can't follow these rules, we will have Titch throw you out."
Algeo said that they have had much success with this protocol in recent years. "In the past when we have done this it has really been successful," Algeo said. "Guys have taken pride in it, and have taken ownership."
"If that works and they can pass that on to next year's seniors in terms of taking ownership, then that will be the key on keeping the senior lounge going at Malvern," Algeo said.
At a senior class meeting during Community Time on October 14, Algeo spoke with the seniors. According to Shane Muntz '17 who attended the meeting, Algeo discussed how the s'lounge is going to take a lot of responsibility and he is trusting that students will treat the lounge with great care.
"I'm really excited about the new lounge," Muntz said.
"After such a long process, the Student Council and I feel great about the space we have been able to obtain," Heany said. "The maintenance guys have done a great job in helping us and I would really like to thank them, Mr. Algeo, Mr. [Dougherty], and Mr. Lestrange for their cooperation."
Story produced in senior Journalism and Media Literacy elective class.