New Christian Service Program Introduced
Malvern has revamped its Christian Service opportunities for this year, with students and faculty now being vaccinated.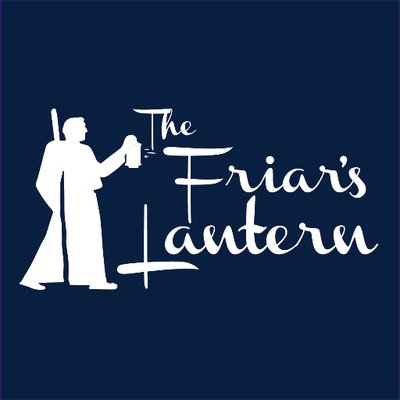 There are new service opportunities, days and a new tracking app, all for Christian service.
"A new activity for seniors is the walk for water. Seniors will walk from Villanova back to Malvern to mimic the walk people in impoverished nations have to get water," Father Chris Drennen said. 
Some of the faculty have already done this walk and think it will be a great opportunity for the seniors.
"There are going to be six days of mandatory Christian service, two in between each term. These days will have different Christian service opportunities for middle school and high school," Fr. Drennen said.
Students will mainly be on campus for two Christian service activities, one in the morning and one in the afternoon, or will spend the day on one activity.
"We're really excited about the new Christian Service app that allows you to track the amount of Christian service time you have," Fr. Drennen said.
Mrs. Catania, Christian Service Learning Director, and a member of the Christian Service team that helps put these events together discussed other benefits the x2Vol application presents. 
"On the x2Vol app, there are new opportunities, like the tennis give back in Chester, where students teach kids in Chester how to play tennis. Also, Cradles for crayons in Conshohocken, helping [those in need] with clothing and food," Catania said.
Catania continues by detailing additional opportunities which focus on the school's October theme.
"The theme for the first two Christian service days in October is hunger and homelessness. Some students will be off-campus in Philadelphia, and the seniors will be doing their ten-mile walk from Villanova back to Malvern," Catania said. 
Driven by the theme of hunger and homelessness, students can also participate in other service opportunities.
"There are also Cookies for Caritas, which is helping the Safe Harbor shelter in West Chester. They received a large donation of cookie dough and don't have the facilities to cook it," Catania said. "Students have the opportunity to take some of the cookie dough and bake it, then Malvern will return the cookies back to the shelter," Catania said. 
There are opportunities for all grade levels during these Christian service days. All grade levels will have their own activities to participate in. 
Ms. Teresa Lohse, the Director of Global Programming for the Christian Service team, wants to bring back Christian service trips. 
"Our biggest goal as a school and a team is to offer domestic and international trips for students, mainly juniors and seniors," Lohse said.
The service team and Malvern are doing their best to offer these while also keeping everyone safe from COVID-19.
"Regardless of where the students go, the spirit of the trip will still be there. Fifteen to twenty guys from the same grade will go to a location and help out with whatever is needed," Lohse said. 
While COVID-19 continues to hinder some of the opportunities for students, the spirit of helping others will not be lost and the Christian Service team at Malvern is excited to help students embark on another year of putting faith into practice.