Opinion: Best of Spirit Week
Friar's find their spirit after braving lockdowns, pandemic protocols, and virtual learning. No inclement weather nor the PSATs could dampen the Homecoming Spirit displayed in late October on Warren Ave.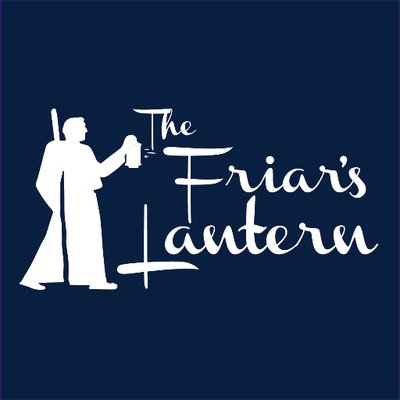 Due to the tumultus and ever changing events that took place last year because of COVID-19, many of Malvern's long standing traditions had to be put on hold for the safety of the community. Fortunately, this year, Malvern was able to bring back one of the most important of these events: Homecoming. Of course, there is no traditional homecoming without some stirred up excitement and anticipation through spirit week.
The 2021 Malvern Spirit Week kicked off on Friday, October 8th with a classic Jersey Day dress down, that let some students finally show off the best of their collections. Whether that be from old school baseball jerseys, to rare high school basketball jerseys of legends, Friday unironically had everyone asking, "who are you wearing?" Although a simpler day, it gave students something to think more about going into the long weekend.
After a long weekend, USA theme was a patriotic success on all cylinders. American shirts, shorts, socks, shoes, bucket hats, really anything that could be worn was inspired by the Founding Fathers. Along with all of the ebullient nationalism, the Student Council also held their induction ceremony that was followed by one of America's greatest treasures: A classic barbeque, which was served by local restaurant chain Jimmy's BBQ. To quote the famous American hero and entrepreneur, Colonel Sanders, it was indeed, "finger-licking good."
Unfortunately, the week was broken up by the dreaded nationwide PSAT day, but the Friars were back in action on Thursday with a Hawaiian theme dress down. Students went from normal teenagers to middle aged men trying to take the family on a fun vacation, in a matter of seconds, with aggressively vibrant flowered shirts paired with some casual sandals. Carrying over this energy, the afternoon was made electric with the annual Handball Tournament. 
Although a change of location from Dougherty to O'Neill, the entire upper school surrounded the court, cheering for their classmates. The championship game, refereed by none other than Handball founder, Mr. Jay Schiller, could have been compared to that of a championship for a local police department softball league, which is rather intense. Ultimately, the underdog junior group, Team Mears, came out on top.
Spirit Week 2021 came to a close with the annual Blue and Gray Day dress down. Local myths say that after coming to Malvern, all of the clothes you own mysteriously turn into Malvern gear, so dressing for this day was a genuine walk in the park for most students. More importantly, the Student Council hosted the Pep Rally with the traditional Blue and Gray Games. Starting off with the beloved Lip Sync Battle, the games were followed by newcomer activity Poetry Slam, where jokes were made in the form of a nicely written haiku. Afterwards, trios of students from each grade competed in the Basketball Competition, where Charlie O'Schell '23 made not one, not two, but three half court shots, that led the junior trio to victory over the faculty. 
Meanwhile, students rushed the court after a seemingly friendly game of Hula Hoop Rock, Paper, Scissors, turned into a nailbiter, and even got a little chippy. The Pep Rally concluded with some heated rounds of Tug O' War plus the famous College Game Day skit, where the Friars were picked to win every athletic contest in a landslide on Homecoming Day. 
For half of the upper school students, this was their first normal homecoming, and truly a step to get back to the Malvern traditions the community knows and loves.