Catch Me If You Can: A Look Back
Malvern's very own MTS performance of Catch Me If You Can premiered the weekend of November 12. With the countless hours put into bringing the play alive, audiences were thrilled with lively performances.
With the MTS production providing a constant and fast moving pace, those involved had to put an overwhelming amount of effort into the execution of the play. With all the hard work coming to fruition, actors and stage crew are ecstatic at the results. 
When asked how he thought the play went, Tyler Kinka, the lead role, said, 
"The first weekend went pretty well. After techweek was a little of a mess but once we went into the actual play it went really well."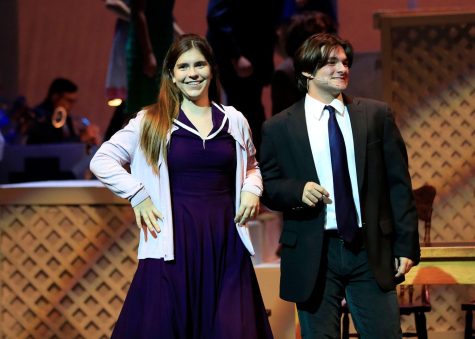 Preparing for mistakes during the play is almost impossible. Due to this, Tyler used his talents for acting and had to improvise smoothly on the spot.
"Closing night, Saturday night, I forgot three of my lines so I had to make them up on the spot," Kinka said. 
Understanding and coming to a liking of a role helps actors bring forth a more realistic performance. Kinka talked about how this fun role really brought out his ability to act and perform in character. 
"I feel like I can realize how to make things more fun because all the other roles I've had are serious roles and this one was more of a funny role. Definitely a lot more getting into character and just having fun with the play," Kinka said.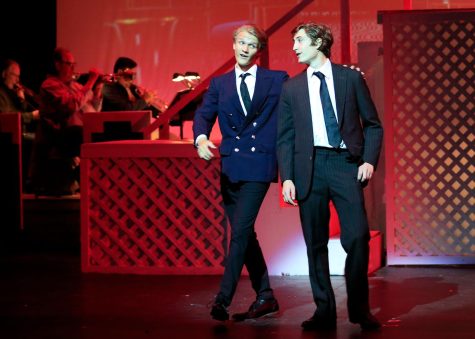 Mr. Jason Sammartino, head of stage crew, also emphasized how well he thought the play went. As Kinka also stated, there were some hiccups but all around the show ran smoothly. 
"I think it went really well this time around," Mr. Sammartino said. "Miss cues or a couple things falling through the cracks I see as a natural element of what happens when you do anything live, and it's never always going to be perfect," he added. 
Mr. Sammartino brought home the point on how important it is for stage crew, not just actors, to be able to improvise on the spot.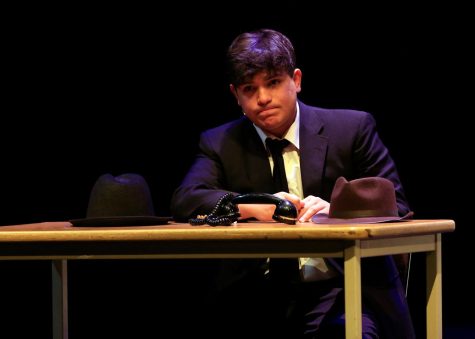 "I think the biggest part of doing something live like this is to adapt to whatever happens and not let it become something that derails the performance. Most of the time I know I didn't put any tape down on the stage so I don't know where certain things were going, I just knew stage right this table had to go, I'm like alright I'll find a place stage right for this and think it's going in the right spot and hope it is," Mr. Samartino said. 
Josh DeStefano, who participated with the stage crew for the first time this year, had high praise for how the show went. 
"I think the play was really well done and a fantastic introduction back into MTS after the extended hiatus. This is my first year doing lights and sound, specifically spotlight, and I think Mrs. Napoli and Mr. McLaughlin do a fantastic job teaching the skills we need to be successful. Also, the leadership of our two seniors, Chance and Pat, really makes the 5 person crew click," DeStefano said.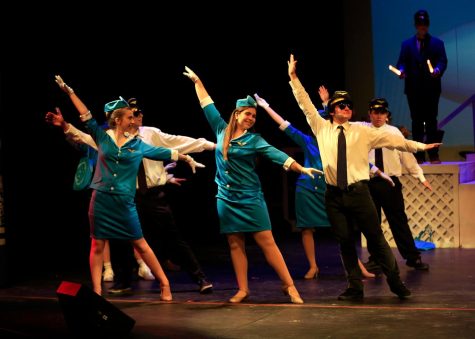 Stage crew is no easy job either, both Mr. Sammartino and Josh talked about how much effort and time goes into making sure the play flows smoothly. 
"It's a lot of work but it's all worth it because we know that the cast is putting 110% into every performance and we need to match that energy," DeStefano said. 
Mr. Sammartino readily agreed, stating,
"We're moving a lot of pieces so you know, we're communicating via radio, we're talking about when the lights go out after this song, this needs to come on, that needs to come off, so it is a very big collaborative team job."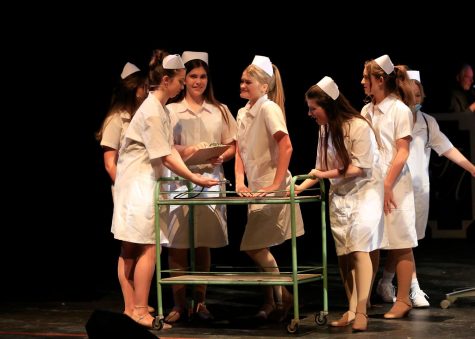 Both also raved about the bonds made by being a part of the stage crew, and highly encouraged others who have the opportunity to get involved. 
"I learned more about the value of clear communication and teamwork by calling out spotlight cues and gained a greater appreciation for all the hard work that goes into an MTS production," DeStefano said. 
"It really is a fun group, we get to build big things, we get to look at how you can set up the stage, and how to run a show," Sammartino said. 
As the spring show approaches, those involved cannot wait to start bringing the next MTS production to Malvern.