The Wait is Over! Mr. Patrick Sillup: Malvern Prep's 15th Head of School
Current Assistant Head of School for Academics, Sillup, will succeed Fr. Donald Reilly O.S.A. on July 1st as Malvern Prep's Head of School. Sillup's anything but ordinary; from his childhood and college years to a professional athletic career and more.
Sillup has been at Malvern for eleven years, gaining a strong reputation as he climbed his way up the ranks; all the way to his next position as Head of School. 
Much of Patrick Sillup's life story was as he described it "choppy." Sillup and his family moved often during his childhood years, eventually moving into Bucks County, followed by some time in New York. 
"I wish this is a really straightforward answer [but] I was born in New Jersey in a town called Medford… then we found ourselves in this area: Berwyn, Pennsylvania for a good portion of elementary and early part of middle school," Sillup said. 
From his childhood years to high school and college, Sillup was constantly moving.
"I was in a bunch of different houses, sort of going up in a bunch of different communities… and so my growing up was a lot of that; it was about you anywhere from three to five years in a house, maybe seven if it was really long. And then it was another opportunity or another community to think about," Sillup said. 
Going from one city to the next, Sillup had the opportunity to grow up in many different areas, something he felt gave him more unique experiences and a wider view of the world. 
"The thing that I'll always be grateful for was that movement, which allowed me to learn how to connect into new communities to understand who I was and what I wanted to accomplish. To learn how to navigate a lot of different social circles and situations, cultural backgrounds…it was amazing how different each of those communities might be."
His high school years began in New York, where he would stay for about two years. 
"I started high school in New York, a high school called Yorktown Heights. I'd say it's about an hour from New York City, North in West Chester County. It was a public high school so I would say that it would be difficult for me to think back and say that there were a lot of similarities to things that we might see," Sillup said. 
One connection Sillup did make between Yorktown Heights and Malvern, however, was the strong extracurricular and athletic programs. 
"I think there was one thing, the school was a little bit smaller for a public high school and it had a very strong sports culture. Whether you were playing sports or you weren't, we were always going to watch or support a team. It was also the first time I ever saw lacrosse, it was a big program there," he said.
After his sophomore year, he would end up moving back to southeast Pennsylvania where he would finish out his high school career. 
"We moved and I ended up at Archbishop Carroll. And again, different from Malvern in that you have a co-ed experience, but a lot more similarities in the Catholic nature, the school, the rituals that help define the community, and bring the community together," he said. 
Once his time in high school came to an end Sillup was off to college. 
"I went to look at a couple of schools to play baseball, and I really let that drive my decision. So I landed at the University of Pittsburgh and played baseball. I say that because that was literally how I viewed that experience. Which, [for] a person that's going to be in college soon is not a sustainable way to view the experience. Because there were classes that I've taken and completed successfully, to ensure that [opportunity] stays alive… I did not treat that opportunity I think in a way that I should have," Sillup said. 
Sillup's aspirations in baseball drove his decision to attend Pitt, but without a strong academic foundation, it would prove difficult for Sillup to continue his time there. 
"It felt disposable, I think to me, in part because I feel like I had a scholarship and so it was someone else's money. I was just sort of playing with house money and I think I was a little bit careless in that experience," Sillup said. 
Sillup's time at Pitt ultimately came to an abrupt end. While this experience was difficult for him to handle, Sillup also realized how important and influential his time at Pitt was for his future.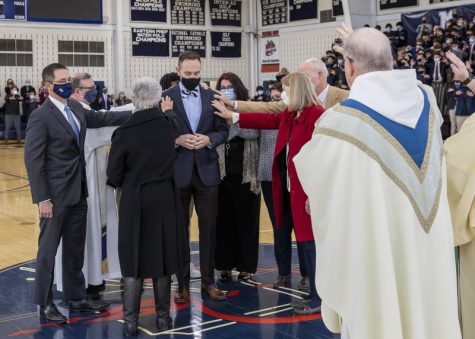 "I academically could not continue at Pitt at a point, and that was probably one of the best, but hardest lessons I learned. It took some time, I came home, my parents were living in this area, and I had to work through a bunch of things. I had surgery on my arm …I had to kind of figure out 'What do I really want from a school?' 'What is this going to look like?' You know baseball is not an ingredient. Well then, what do I really want to see?'" Sillup said. 
After Sillup's college experience did not turn out the way he hoped, Sillup understood the importance his education would have in the next few years, taking his next college opportunity more seriously. 
"I actually went back out to Duquesne University which is still in Pittsburgh. I felt like it was an opportunity for a lot of great friendships. I studied business with the idea that I was going to go into this in some way. In that pocket of time, I rehabbed my arm. I think I got to a much better place mentally. I actually completed all the graduation requirements in two years," Sillup said.
After Sillup graduated from Duquesne University with a Bachelor of Science in Business Administration, he began an internship with the Philadelphia Eagles, working in their sales and marketing division. At the end of the season, the Eagles offered him a full-time position, but he ultimately declined, noting he had some unfinished business to take care of. 
"At the same time, I was in good shape and felt pretty good and was kind of reconnecting with a lot of baseball buddies that have finished college and maybe have gotten drafted or maybe were seeking to be independently signed by teams and, you know, this sort of bug was still in me to explore [playing baseball] and so I didn't take the Eagles job."
While his time playing baseball may not have been the most stellar career, those years of his life would prove to be some of the most formative experiences for him. After hopping around here and there, Sillup ended up on the Camden Riversharks; a minor league independent league team, where he would both open and close a chapter in his life. 
"The greatest gift that [baseball] gave me, well the two greatest gifts it gave me. One is it helped me provide closure to something that I loved since I was a kid that I was able to formally close out; I felt like it was still open because the Pitt experience was not a storybook. [And] the other gift it gave me is it opened the next chapter, and that was my love for education."
Sillup mentioned he had previously substituted in the classroom while he was a bullpen catcher, but did not really have a true love for education until he was playing for the Riversharks. 
"We would run clinics in Camden for Camden youth to come to the stadium at Campbell Field. And we would do baseball, softball clinics along with volunteer based work and I couldn't get enough, I always wanted to be there. I thought it was the greatest thing ever because I've been with the kids, I'd be involved in. That was just awesome. So as it was happening, my gears started turning in another direction," Sillup said. 
Finally being able to close out his baseball career on his own terms, Sillup embarked on a new journey. Not having a background in education, Sillup found a program opportunity in New York that he thought could help him get into the education field. 
"I was applying for the New York City Teaching Fellows Program, which takes people without an educational background that didn't have the skill set and place them in the highest-need schools in the city and then they help educate you. They provide money for your master's degree, they support you and what that might look like to get you off the ground and give you a really great support system," he said.
After receiving his Master of Science in Mathematics Education from The City College of New York and spending a few years teaching at public Middle Schools in New York City, Sillup and his wife would go back to Pennsylvania where they would eventually settle down and raise their daughter, Isla, who is now eight years old. 
"Then my wife had an opportunity for work to come down to this area and we said okay, let's see what this looks like and it was really by happenstance or maybe through the Holy Spirit, but Malvern was looking for a long term sub, it happened to be in Math which was my discipline and my wife Katie had this opportunity and we said, you know what, let's give it a shot," he said.
Stepping into his first experience with an independent school setting, Sillup was excited to see what it was going to be like and if the opportunity would be right for him.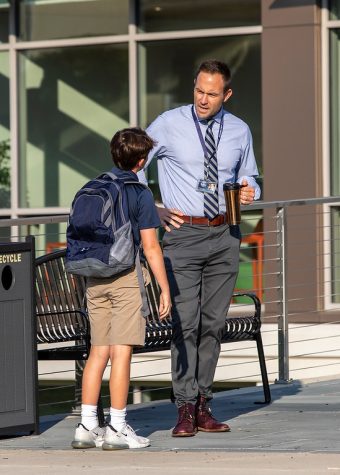 "It was transformational. A community that really cared about each other, about students, there was a faith component that I thought was really wonderful. There was that sense of pride and extracurriculars that I talked about in Yorktown. I could sort of see coming back. There was that energy, I felt like from the students in New York, that I would thrive on and it felt like an opportunity where all of that would come together. And 'could I be a person, a catalyst, a facilitator to help the school become better versions of itself."
After a great first year working at Malvern, in 2011, Sillup would quickly work his way up the ranks. Just two years after coming to Malvern, Sillup became Head of the Middle School in 2013. That same year, he would receive a Masters of Educational Leadership from the University of Pennsylvania. He has since served as Assistant Head of School for Academics for five years and will quickly assume the role of Head of School in the summer of 2022. 
Sillup was ultimately selected by the Board of Trustees after the months-long, international search for the next Head of School which began last summer when Fr. Donald Reilly O.S.A. announced he would step down from the position. 
There are already many big plans in the works for the future, but there is one area in particular that Sillup has been thinking a great deal about.
"I think what's been gnawing at me is thinking about how to structure and sequence campus moves as the campus continues to grow and evolve. I know that movement in and of itself, is very disruptive to students, faculty, staff, and I don't want those disruptions to throw a major wrench into the positive school culture. All of that is on the horizon. There's a lot planned in the eighteen, twenty-four, thirty-six months," Sillup said. 
As Head of School, he wants to make sure that while Malvern's campus undergoes many new changes in the coming months, everyone is accounted for and those new projects don't disrupt the educational and community aspects for the students. 
"Tolentine Hall will be converted to the Middle School. That work will begin this summer and this building will serve as the primary space for the Middle School," Sillup said. "We are then going to create a counseling, Learning Support Center that will situate between Tolentine and Stewart [Hall] and connect those two buildings."
All of these moves were a result of a thorough master campus plan during last school year. Sillup feels that these projects will provide the Middle School with a long-overdue space to effectively meet their needs and provide student-centered support in a singular space on campus respectively. 
Sillup further expressed the importance of diversity on Malvern's campus and shared his thoughts on how a more inclusive campus can be achieved. 
"[I want to] cultivate an environment in which every person matters. To celebrate the many different stories that make up our community and create metrics that are visible and transparent and provide updates around these metrics [to the community,] he said.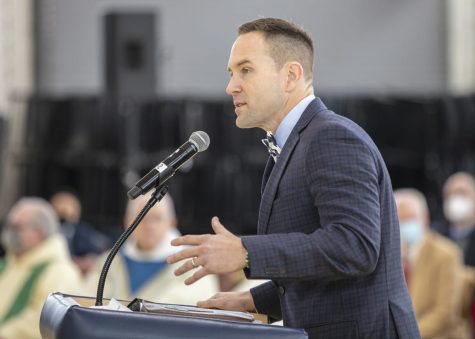 There were several other areas that Sillup touched on, in regards to improving and creating for the future of Malvern Prep. From increasing alumni relations with recent and older alumni by forming an even larger networking system, to furthering Malvern's endowment for the continuation of Malvern's future, and providing students with even more opportunities to express mastery in and out of the classroom, are some of the bigger projects Sillup has in mind for the next few years ahead. 
"Malvern has a mission and core values that are distinct. I want to ensure that we are doubling down on our emerging greatness [ie., mastery-based teaching and learning, formation, Augustinian culture]. I see a future of collaborative thinking and doing that will propel Malvern to new heights. My job will be to create systems that pave the way for this intentionality to emerge," Sillup said. 
Understanding the times and recognizing the number of private high schools in the area, Sillup will strive to set Malvern apart, bringing it to new heights, forging new relationships, and building new opportunities never thought of before. 
"Malvern will distinguish itself as the leader [in this area of top tier private education] because we are an inclusive, collaborative and creative environment that fiercely focuses on students in a transformative way."