Teacher of the Issue: Mary Fran Frankenheimer
As one of the most energetic and caring staff members on campus, Mrs. Frankenheimer is the Director of Alumni Relations and an essential part of the lacrosse program spreading energy and enthusiasm throughout the whole school.
Mary Fran Frankenheimer, also known as Coach Frankenheimer, worked in the athletics department until November 2021, when she moved to a new department.
"My current role is Director of Alumni Relations, and I have been in this position since November of 2021," Frankenheimer said. 
Switching to this new position is different from her previous work in the Athletic department, but it has shown Frankenheimer a new side of the Malvern community, a side that is not always on campus. 
"The affinity to Malvern prep runs deep and the school pride attached to us, which I'm proud of, is why guys are [still] connected to Malvern today. They're proud to be part of something that is really great because of the work that you Friars are doing. Whether it be the sports teams or the plays that we put on I think that they're impressed with the work that current friars do, which makes their bond even stronger because they're proud to be part of it still," Frankenheimer said. 
Her son, Cooper Frankenheimer, graduated from Malvern in 2021 and now plays lacrosse at the University of North Carolina. Experiencing Malvern from the viewpoints of an involved staff member as well as a parent has deepened Franenheimer's love for the school. 
"Working here with Cooper gave me the ability to have a front-row seat to almost everything that he did. I feel like having worked here with him, enabled me to be part of something that was really great. And I do think he enjoyed that I was part of the lacrosse program too. It was a special connection that I had with him, his friends, and the team that was positive all the way around," Frankenheimer explained. 
Frankenheimer has been involved with the lacrosse program conducting out-of-season workouts, enabling the players to be together almost all year round. Frankenheimer believes that the comradery that is created during these workouts pays off during the season.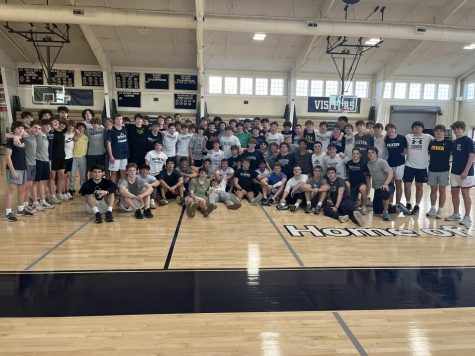 "I am always impressed by the lacrosse boys' intrinsic motivation. [The workouts] I do with them are voluntary and the numbers that we get are really big. I think that we have the ability and opportunity to create a culture that's strong and accountable in hard work and grit. I think that I bring a balance of intensity and love to the program," Frankenheimer said. 
Frankenheimer resonates with Peter Drucker's adage: "Culture eats strategy for breakfast."
"[Meaning] that strategy is not unimportant, but rather a powerful and empowering culture was a surer route to organizational success," Frankenheimer explained. 
And she truly believes that this culture is what gives the lacrosse team that competitive edge to achieve success on the national level year after year.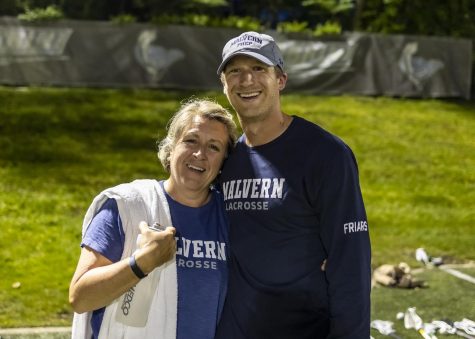 Frankenheimer also sees this culture and comradery spread throughout the Malvern Community. 
"Malvern is a special place. It's a loving and caring community that holds each other accountable to be great. We say that iron sharpens iron, and I think that the school pride that runs deep makes us good at what we do. We're not afraid to be great, and I don't think we hide that. We're not cocky but we're confident and there is no place I'd rather be than Malvern Prep," Frankenheimer said.