Summer Movie Preview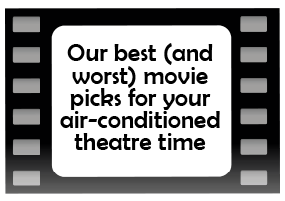 Mike McCarthy '15 & Ben Yankelitis '16
What films should Friars be eager to see in Summer 2014?
As summer fast approaches, it is hard for us Malvernians to concentrate on the things we should, namely school. Our minds are on what we want to do this summer. Maybe you are looking forward to making some cash money at your summer job at your local library. Maybe you are planning on training for the upcoming squash season. Maybe you are looking forward to exploring the wonders of the great outdoors as you go get the mail.
Or maybe you are looking to fully appreciate nature by shutting yourself inside an industrial strength freezer (aka your local movie theater) by way of wasting eleven bucks for two hours of entertainment. Here are our best previews:
Godzilla (May 16)
Do you like giant monsters fighting each other while causing billions of dollars in damages and killing score of innocent people? How about lots of people staring wide-eyed and open-mouthed at something far in the distance? If you answered yes to either of these questions, then this is the movie for you! But be warned, Bryan Cranston is not the film's main protagonist, despite the many trailers which depict this. Despite this disappointment, it is still a solid summer flick.
X-Men: Days of Future Past (May 23)
You might as well call this movie the superhero equivalent of the crossover episode of iCarly and Victorious.  Stars from all over Hollywood have joined director Bryan Singer, including Jennifer Lawrence, Hugh Jackman, and Peter Dinklage.  The variety of characters and veteran actors could make this the biggest hit of the summer.  However, a confusing plot consisting of time travel could turn away prospective viewers.  Sadly, Miranda Cosgrove, Victoria Justice, and Ariana Grande will not be making appearances.
Edge of Tomorrow (June 6)
Have you ever thought to yourself, "Gee, if only the movie 'Groundhog Day' focused around a futuristic war between robots and half-robot half-man things. And instead of Bill Murray, I wish it had Tom Cruise in it!" No? You haven't ever thought of that because that sounds like a terrible idea? Well apparently someone thought it was worthy to spend $200 million on. Yes this is actually a real thing. Please don't let this movie make any money.
22 Jump Street (June 13)
21 Jump Street was one of the funniest movies in recent years. While sequels rarely live up to the originals, we have high hopes for this summer comedy. The plot will most likely be lacking, as most comedies are, but hopefully the plethora of one-liners and quotable moments will be enough to make this memorable.
The Expendables 3 (August 15)
As summer winds down, and you're looking to hold onto the past few months, you can watch over aged actors who try to hold onto their past careers.  Sylvester Stallone, Antonio Banderas, Mel Gibson, Harrison Ford, Arnold Schwarzenegger, and Kelsey Grammer, are just a few of the actors who play the same action stars that they played twenty years ago.  If you like scenes filled with explosions, gun fights, Mel Gibson dealing with childproof Tylenol lids, and terrible acting then you might enjoy this action flick.  End your summer with a bang.