Over the summer, Malvern faculty was asked to confront the issue of 21st century education, DEPARTMENT STYLE. This was a challenge for all departments, but the Arts Department was on it from the beginning. The project began last spring when selected students of the National Art Honor Society and Tri-M (National Music Honor Society) were chosen to participate with the adults. I was one of those chosen students. Our role was to purchase 8 of any item to the cost of 10 dollars or less. I bought 8 dowel rods from Walmart which costs basically 85 cents apiece. We delivered them to Mrs. White with whatever or any change we had. The students' part was done and now it was up to the teachers.
Over the summer, the teachers worked hard and long on their aspects of the project. They communicated ideas and brainstormed over them via blogging. Each teacher was given one of each item that the students bought with the ten dollars. They were to make something that used their area of expertise to see how 21st century education and creativity could go hand in hand. Ideas were agreed upon and also "shaped up" to say the least, always with constructive criticism. Grueling hours and dedication were put into this project to show the students from Malvern Preparatory School that you can make something out of nothing.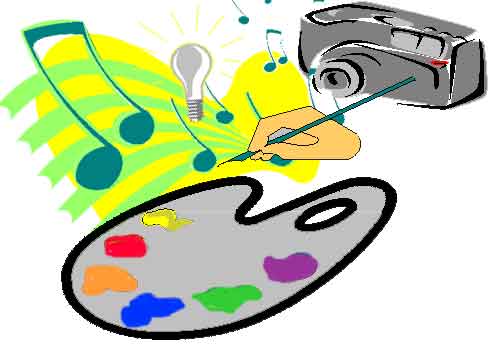 Last week, we had a little extra time in Men's Chorus class. We got a chance to listen to the creation that was made by non-other than Mr. Liga. Incorporating a little "old fashion" into this 21st century project, Mr. Liga used a tape-recorder to record the song that he wrote on the topic of connections, creativity, and 21st century education. He took the objects then used them as words and made a song about them. How impressive! The song is really catchy and enthusiastic. When one hears it, it makes you just want to sing right a long and even put a little dance move in. I'm sure every other teacher's creation will live up to the greatness of Mr. Liga's.
The Creativity Installation will go up in the art gallery in a few weeks and I encourage every Malvern student to take a look at it. Take witness to what art and music can give you. Studies have shown that students who take a music or art class or just play an instrument tend to do better in school. The student is using all of his or her brain to confront tasks and issues/problems they go through during their regular school day. I applaud all the teachers in their efforts to confront the issue and invite students to participate in the arts with them.