Friar's Cup: Reshaping the Malvern Prep Food Experience
The Friar's cup is one of the most popular spots for all the students of Malvern Prep after just one year of opening.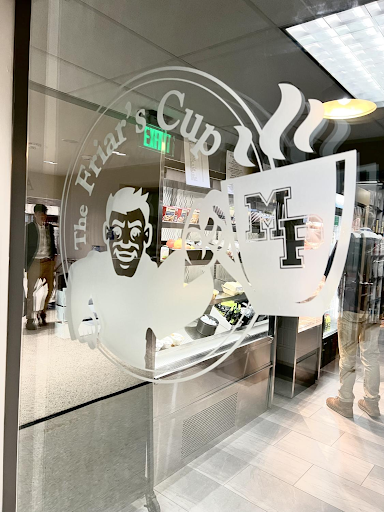 Since the Fall of 2021, Friar's Cup has opened its doors to Malvern Prep. Ms. Williams is one of the leaders of the Friar's cup, along with Mr. Gray. It's a full-on cafe, which sets Malvern apart from other schools in the area.
The Friar's Cup offers Wawa coffee and various other items you might find in your local Wawa – items such as Wawa chocolate milk and Wawa coffee. The pretzel chips and the donuts are a fan favorite of the student body. 
Ms. Williams, who has worked with Malvern for 16 years in the cafeteria, was asked about how the Friar's cup differentiates Malvern from other schools in the area. She replied,
"This cafe is uniquely Malvern. I think the Friar's cup is smaller and more intimate than other [cafés]. [By] just saying hello and good morning, you have a real conversation and it invites conversation between me and the students or other faculty. They can come in and enjoy themselves."
"[I've] worked at Malvern for 16 years in the cafeteria and I wanted to do something different, and for the last year and a half I have worked  at the Friar's Cup. At this point I think I have a pretty good relationship with the students. So it was a no brainer for me"  said Ms. Williams.
"I'm Mr Gray's eyes and ears [regarding] how to run the cafe and present the product" Ms Williams stated.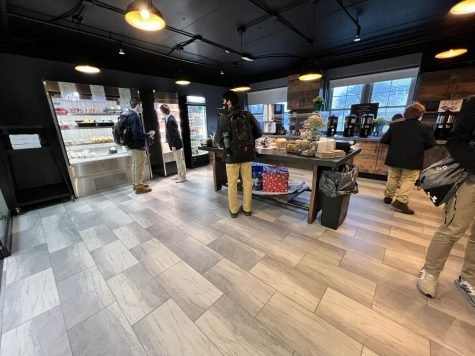 When asked about how he decided what to put into the cafe, Mr. Gray, director of food and beverages at Malvern Prep, explained,
"It's really trial and error, seeing what works and what does not. I think right now I'm batting 500 with what works and what does not." 
"We get Wawa coffee from a company named AVM. It's a program by them. The other Wawa stuff like the chocolate milk we get directly from Wawa themselves," Mr. Gray said.
"I think since we have opened the Friar's cup cafe it has only risen in popularity. Especially this year, it has been really popular after school for the students,"Mr Gray said.
The first year of the Friar's Cup has been very successful. It has been a very convenient place to get a bite before or after school.